Author:
Oscar Cronquist
Article last updated on July 27, 2017
The picture below shows a table with data validation applied. If a user tries to enter an overlapping date range, the following error message appears.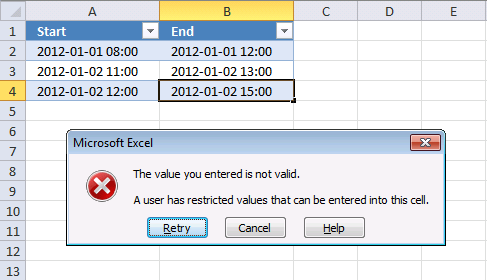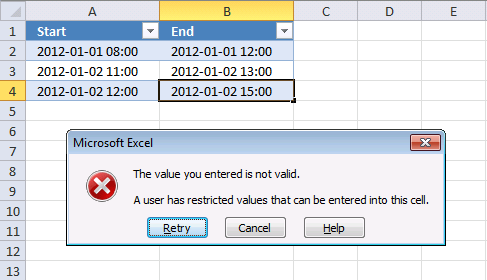 How to create the data validation
If you apply data validation to a table, all new values you enter below will have the same data validation setting applied.
Data Validation
Select all values in the table
Go to tab "Data"
Click "Data Validation" button

Select Custom
Type the following formula:

=SUMPRODUCT((INDIRECT("Table1[@Start]")<=INDIRECT("Table1[End]"))* (INDIRECT("Table1[@End]")>=INDIRECT("Table1[Start]")))<=1

Click OK
Customize Data Validation Error
Select all values in the table
Go to tab "Data"
Click "Data Validation" button

Go to tab "Error Alert"
Enter a title
Enter error message
Click OK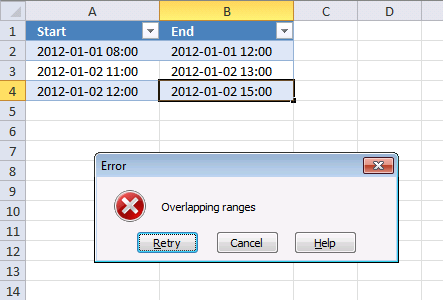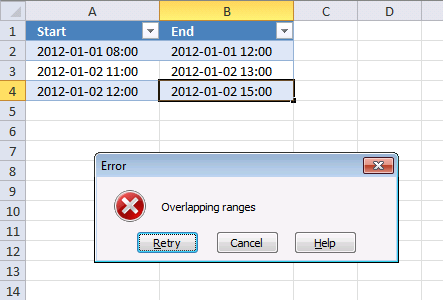 Download excel *.xlsx file
Prevent users from entering overlapping date and time ranges.xlsx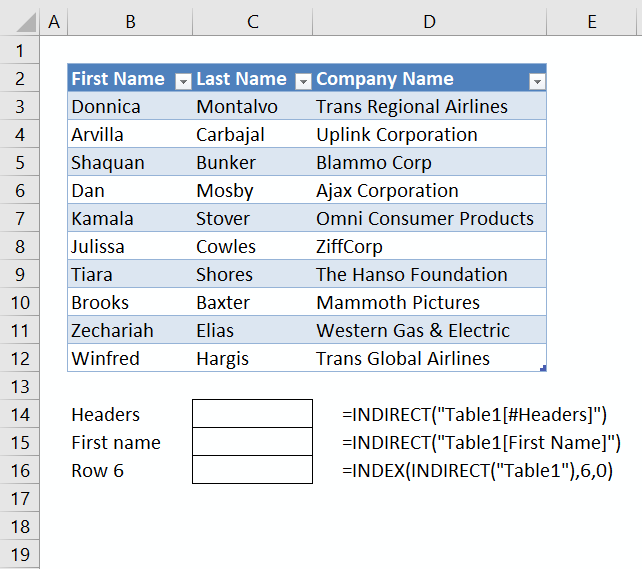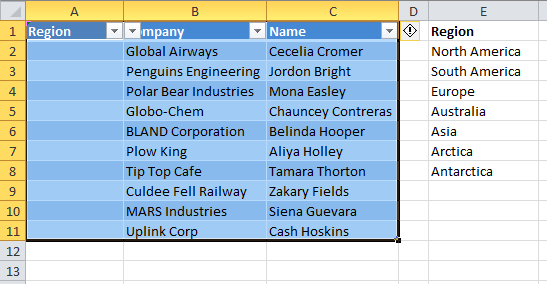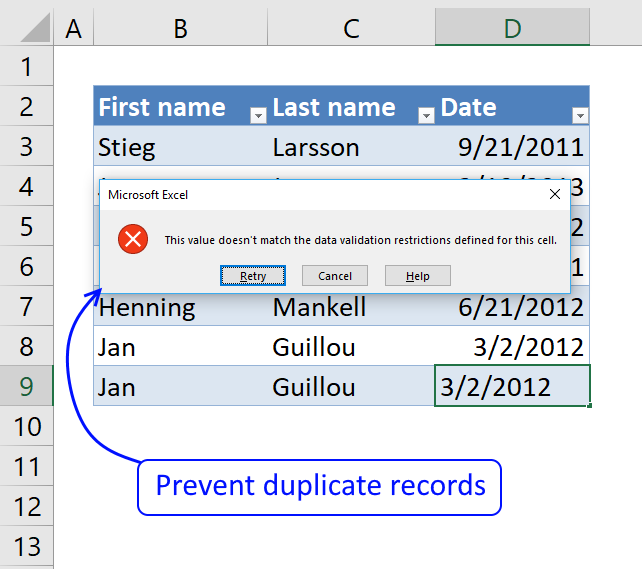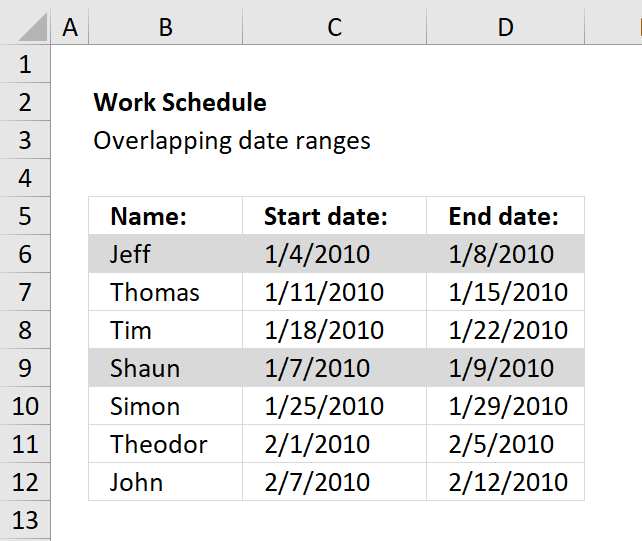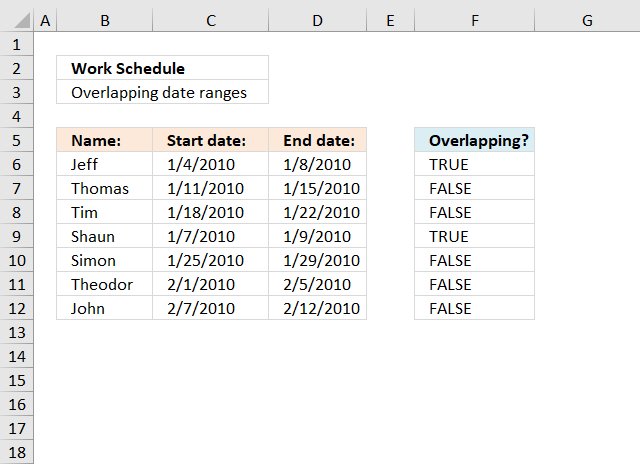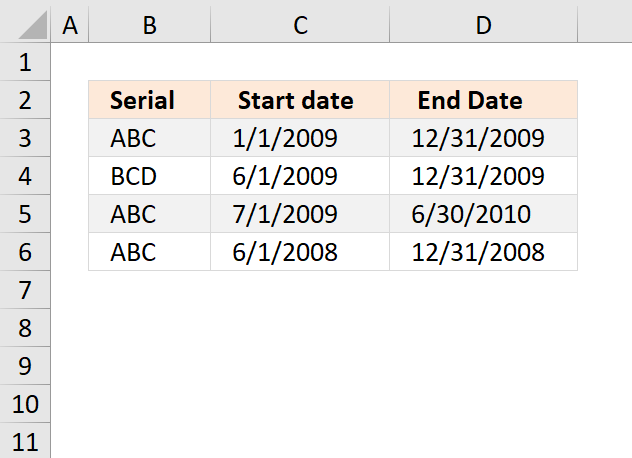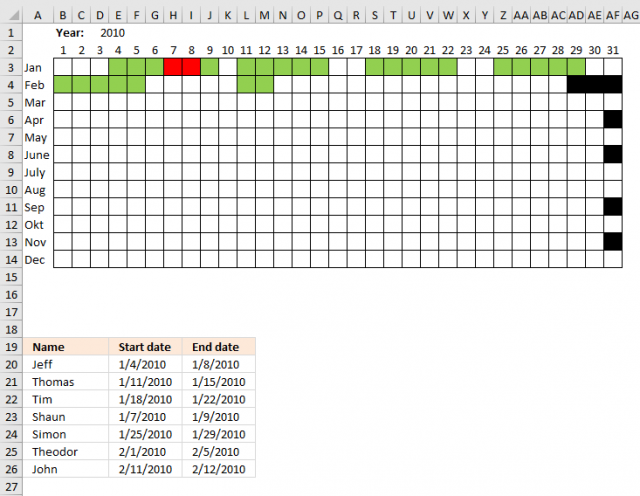 Plot date ranges in a calendar
The image above demonstrates cells highlighted using a conditional formatting formula based on a table containing date ranges. The calendar […]