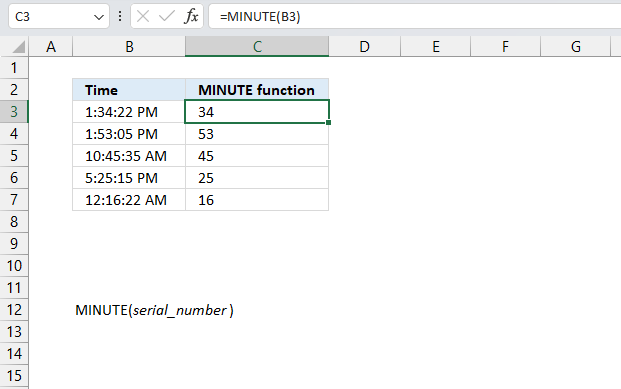 What is the MINUTE function?
The MINUTE function returns a whole number that represents the minute based on an Excel time value. The returned number is an integer between 0 (zero) and 59.
What is an integer?
An integer is a whole number that can be positive, negative, or zero, but not a fraction or decimal. Excel can't calculate the minute based on negative integers.
What is an Excel time value?
Excel time is actually a decimal number ranging between 0  and 1 in Excel and then formatted as time.
For example, 12:00 PM is represented as 0.5 because it is half of a day, you can verify this by typing 12:00 PM in a cell and then change the cell formatting to general. This will show the value as Excel interprets it.
How does Excel recognize time values?
Excel recognizes certain text strings like "6:45 PM" as valid time values. A recognized time value is right aligned in the cell just like a regular number, shown in the image below in cell B2.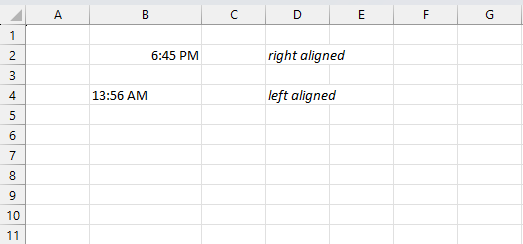 A time number that is not recognized is left aligned which is demonstrated in cell B4 in the image above. This visual feedback lets you easily spot values that need closer inspection.
What is in minute in an Excel time value?
There are 60 minutes in one hour and 24 hours in one day. 60 * 24 = 1440 minutes in one day.
1/1440 or approx. 0.000694 represents one minute in Excel time value. Excel uses a number 0 <= x <=  1 in decimal form to represent time in an Excel worksheet. 0 is zero minutes and 1 is 1440 minutes (24 hours).
Why is 1 equal to 1440 minutes?
This has to do how Excel handles dates. Each date is represented by an integer and one day is equal to 1 in Excel. There are 24 hours or 1440 minutes in one day.
Dates are stored numerically but formatted to display in human-readable date/time formats, this enables Excel to do work with dates in calculations.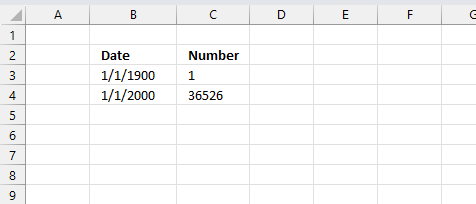 For example, dates are stored as sequential serial numbers with 1 being January 1, 1900 by default. The integer part (whole number) represents the date the decimal part represents the time.
This allows dates to easily be formatted to display in many date/time formats  like mm/dd/yyyy, dd/mm/yyyy and so on and still be part of calculations as long as the date is stored numerically in a cell.
You can try this yourself, type 10000 in a cell, press CTRL + 1 and change the cell's formatting to date, press with left mouse button on OK. The cell now shows 5/18/1927.
Related functions
| Excel Function | Description |
| --- | --- |
| HOUR(time) | Returns the hour portion of a time value |
| MINUTE(time) | Returns the minute portion of a time value |
| SECOND(time) | Returns the second portion of a time value |
| TIME(hour,minute,second) | Creates a time value from hour, minute, and second values |
| TIMEVALUE(time_text) | Converts a text time to a serial time value |
MINUTE function Syntax
MINUTE(serial_number)
MINUTE function Arguments
| | |
| --- | --- |
| serial_number | Required. An Excel time value that you want to extract the minute from. |
MINUTE function example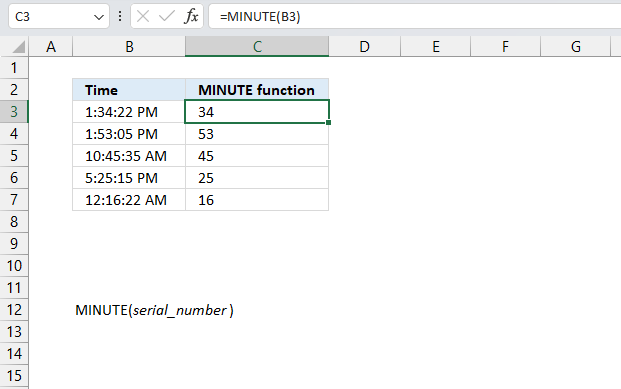 This example demonstrates the MINUTE function in cell C3, it extracts the minute from the Excel time value specified in cell B3: "1:34:22 PM"
Formula in cell C3:
=MINUTE(B3)
The MINUTE function returns 34.
MINUTE function not working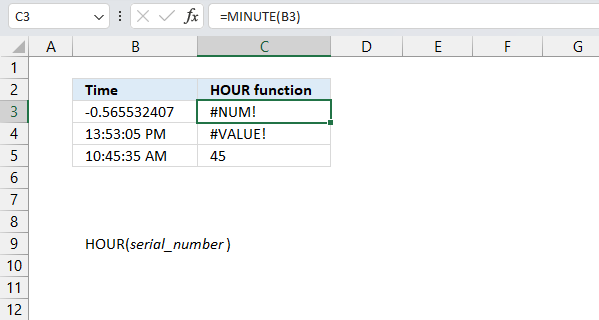 The MINUTE function returns #NUM! error if the decimal is a negative value.
The MINUTE function returns #VALUE! error if the Excel time value is invalid.
'MINUTE' function examples
The following article has a formula that contains the MINUTE function.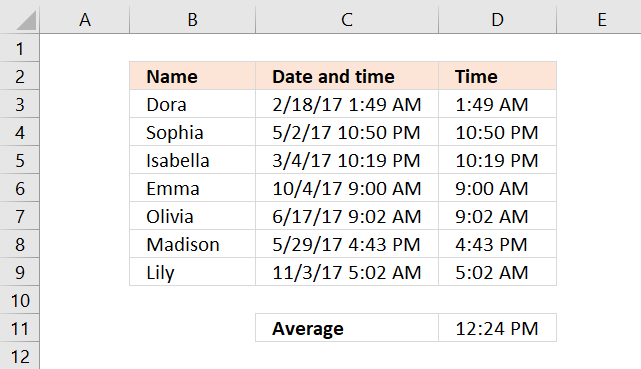 How to AVERAGE time
Table of Contents How to AVERAGE time How to enter an array formula Explaining formula How to AVERAGE time hh […]
Functions in 'Date and Time' category
The MINUTE function function is one of many functions in the 'Date and Time' category.
Excel function categories
Excel categories