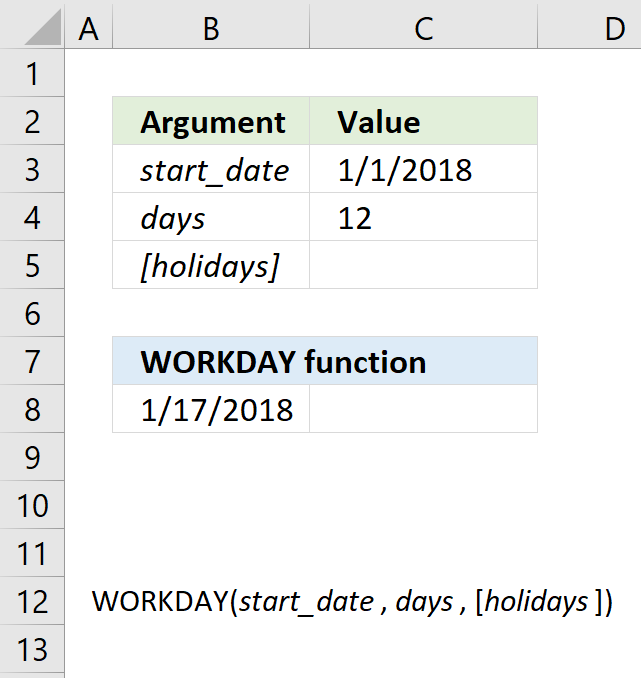 The WORKDAY function returns a date based on a start date and a given number of working days (nonweekend and nonholidays).

The start date is shown in the image above, 12 working days later is 1/17/2018.
Formula in cell B8:
=WORKDAY(C3,C4)
Excel Function Syntax
WORKDAY(start_date, days, [holidays])
Arguments
| | |
| --- | --- |
| start_date | Required. |
| days | Required. Positive integer returns a date after the start_date (future) and negative integer returns a date before the start_date. |
| [holidays] | Optional. A list of holiday dates. |
Comments
The WORKDAY function returns
#VALUE! error value if start_date or [holidays] are not a valid date.
#NUM error if start_date plus days argument returns an invalid date.
(Excel can't handle dates before 1/1/1900.)
Use the DATE function to create a date if you happen to enter the date in the function.
Example:
=WORKDAY(DATE(2018,1,1),C4)
Negative days argument and a holiday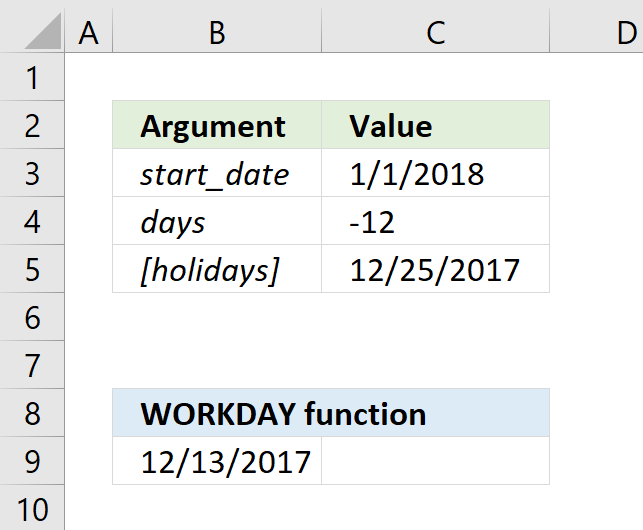 Formula in cell B9:
=WORKDAY(C3,C4,C5)

'WORKDAY' function examples
The following article has a formula that contains the WORKDAY function.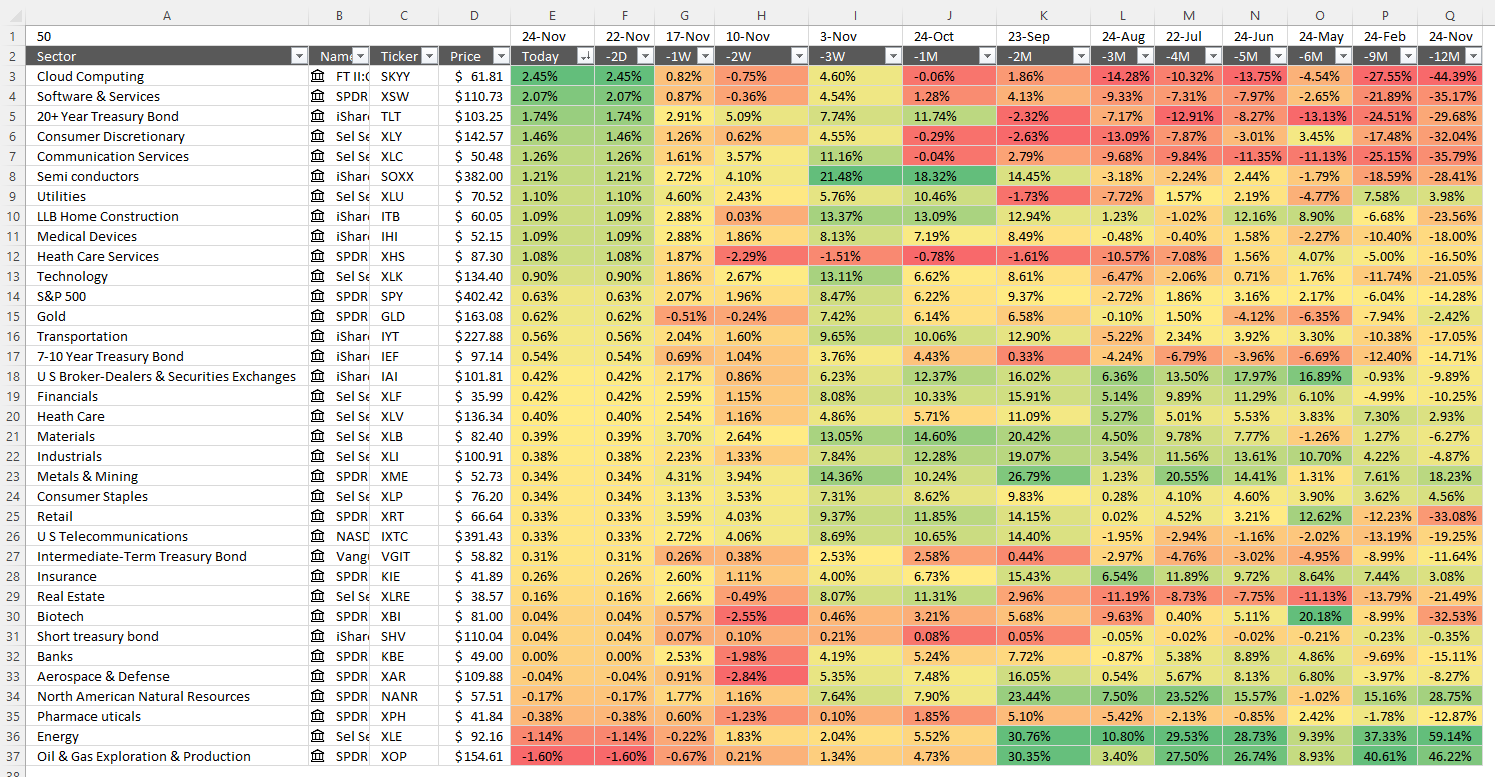 Functions in 'Date and Time' category
The WORKDAY function function is one of many functions in the 'Date and Time' category.
Excel function categories
Excel categories