Conditional formatting
Go to tab "Home" and click the "Conditional Formatting" button to display the conditional formatting options.

Note: Conditional formatting is volatile meaning when the worksheet is recalculated all conditionally formatted cells are recalculated, this may slow down your worksheet considerably.
Did you know that you can sort formatted cells to the top of a list? Simply right click on a cell and click "Sort" -> "Put Selected Cell On Top".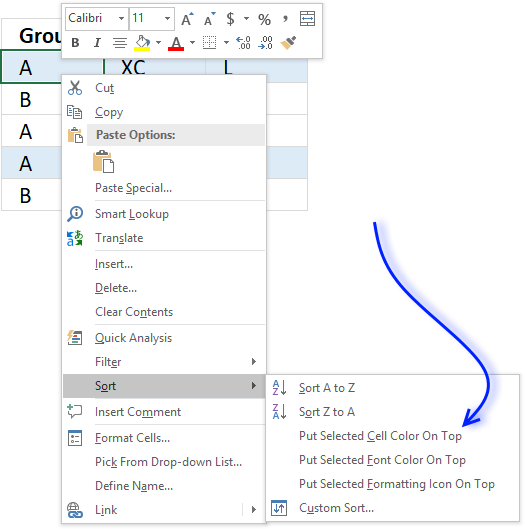 Latest articles in the Conditional formatting category