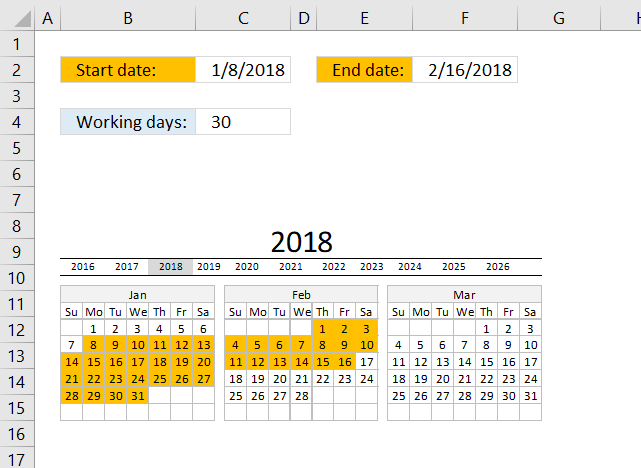 Excel contains a great function that easily counts the number of workdays between two dates, it even allows you to specify holidays that are not counted.
Formula in cell C4:
=NETWORKDAYS(C2,F2)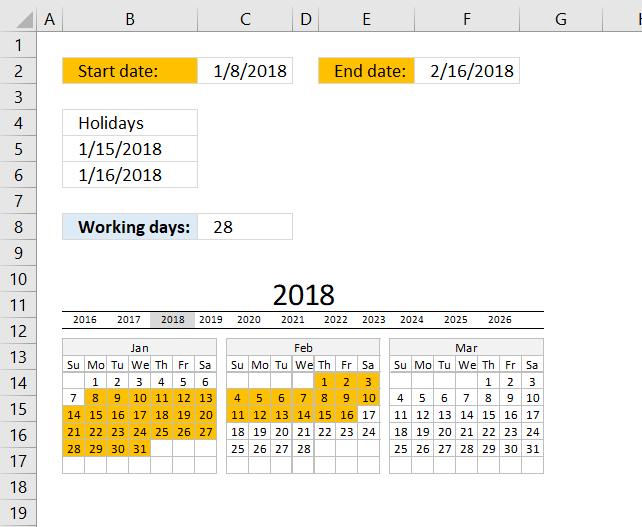 The image above shows two dates in cell range B5:B6 that acts as holidays in this example.
Formula in cell C8:
=NETWORKDAYS(C2,F2,B5:B6)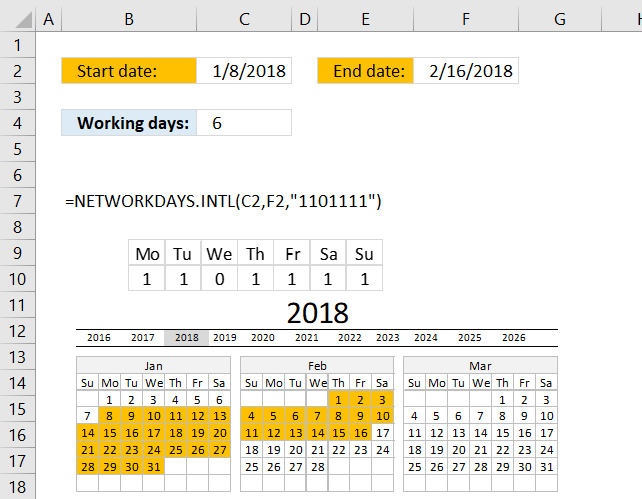 NETWORKDAYS.INTL function is available for Excel 2010 and later versions, it allows you to use custom weekends meaning if you want only Sundays to be weekend you can do that.
=NETWORKDAYS.INTL(C2,F2,"1101111")
The string "1101111" means that all days except Wednesdays are weekends (isn't that great?) in the formula above, see row 9 and 10 above.
Dates basic formulas category
More than 1300 Excel formulas
Excel categories