This macro creates a new sheet and lists all tables and corresponding table headers in a workbook.

Sub ListTables()
Dim tbl As ListObject
Dim WS As Worksheet
Dim i, j As Single
Set WS = Sheets.Add
i = 1
For Each WS In Worksheets
    For Each tbl In WS.ListObjects
        Range("A1").Cells(i, 1).Value = tbl.Name
        For j = 1 To tbl.Range.Columns.Count
            Range("A1").Cells(i, j + 1).Value = tbl.Range.Cells(1, j)
        Next j
        i = i + 1
    Next tbl
Next WS
End Sub
Example
Sheet1, 2 and 3 contain three tables.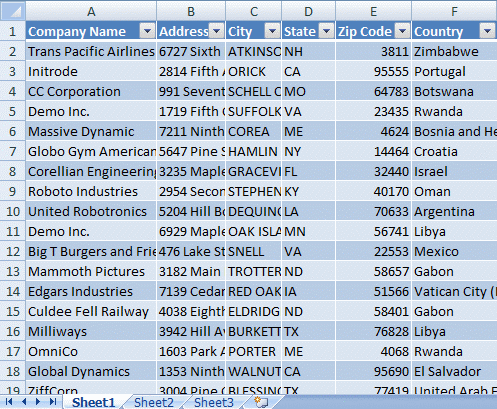 Run macro
Go to "Developer" tab
Click "Macros" button
Click "ListTables"
Click "Run"

Create macro
Open VB Editor, shortcut keys: Alt + F11.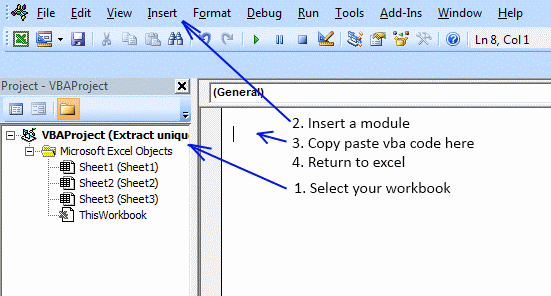 Download excel 2007 macroenabled *.xlsm file
This article demonstrates a macro that copies values between sheets. I am using the invoice template workbook. This macro copies […]
This calendar lets you schedule events on the data sheet. Select a cell (calendar date) and events on that day […]
I found a basic interactive chart on the chitika website and my first thought was if I could do this […]
What's on this page Copy a file Copy and rename a file Rename a file List files in a folder […]