Author:
Oscar Cronquist
Article last updated on February 25, 2018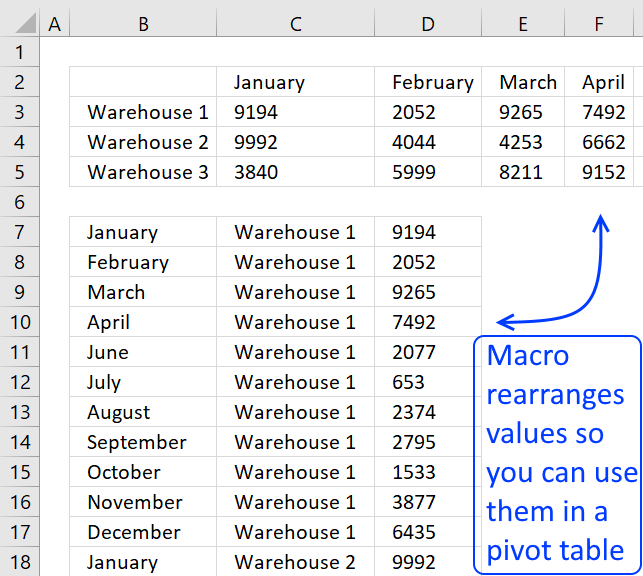 Debra has a great post and video about normalizing data for excel pivot table. This post describes a macro that normalizes data for excel pivot tables.
The following animated picture demonstrates the macro. To view macros in your workbook simply press Alt + F8 then click on NormalizeData macro and click on "OK" button to start the macro.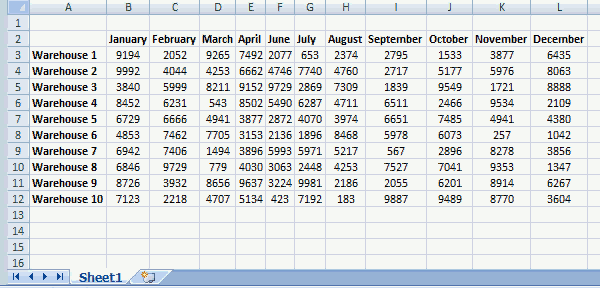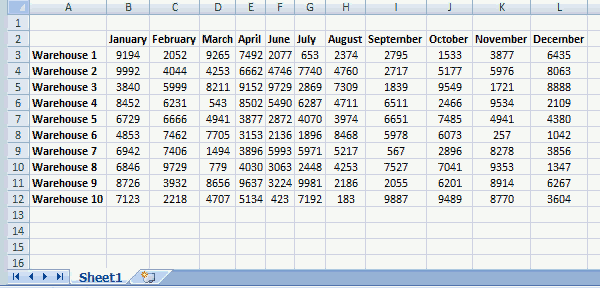 VBA macro
Press Alt+ F11
Right click your workbook in project explorer
Click Insert
Click Module
Paste macro code below to module
Exit VB Editor


Sub NormalizeData()
Dim Rng As Range
Dim WS As Worksheet

On Error Resume Next
Set Rng = Application.InputBox(Prompt:="Select a range to normalize data" _
, Title:="Select a range", Default:=ActiveCell.Address, Type:=8)
On Error GoTo 0

If Rng Is Nothing Then
Else
    Application.ScreenUpdating = False
    Set WS = Sheets.Add
    i = 0
    For r = 1 To Rng.Rows.Count - 1
        For c = 1 To Rng.Columns.Count - 1
            WS.Range("A1").Offset(i, 0) = Rng.Offset(0, c).Value
            WS.Range("A1").Offset(i, 1) = Rng.Offset(r, 0).Value
            WS.Range("A1").Offset(i, 2) = Rng.Offset(r, c).Value
            i = i + 1
        Next c
    Next r
    WS.Range("A:C").EntireColumn.AutoFit
    Application.ScreenUpdating = True
End If
End Sub


Download excel *.xlsm file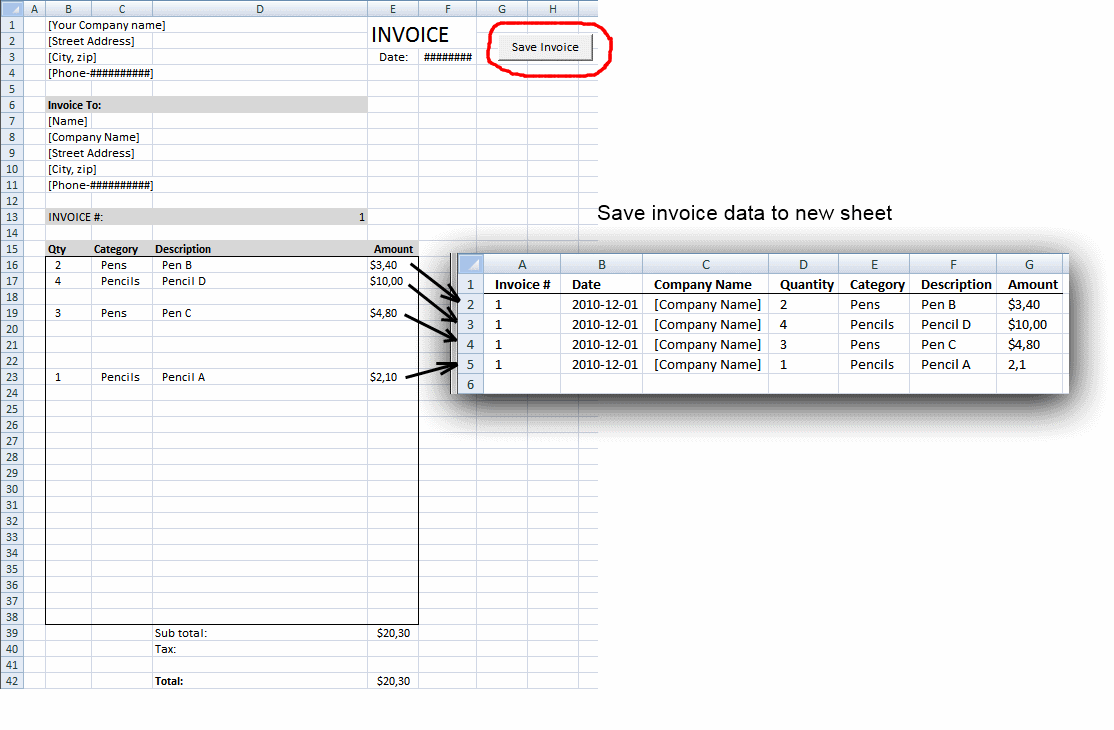 This post describes how to copy values between sheets. I am using the invoice template sheet. This macro copies rows […]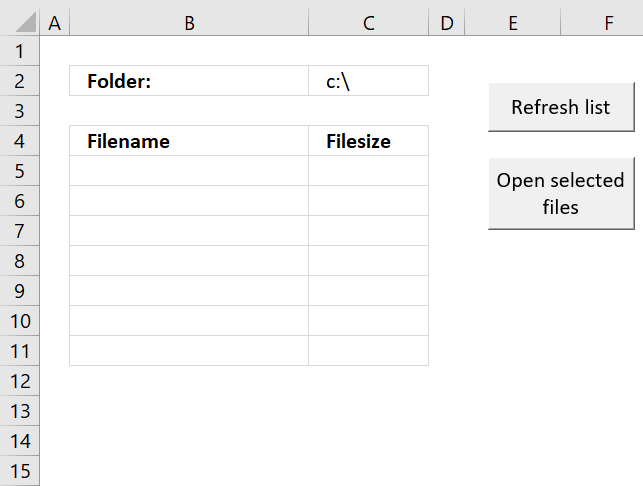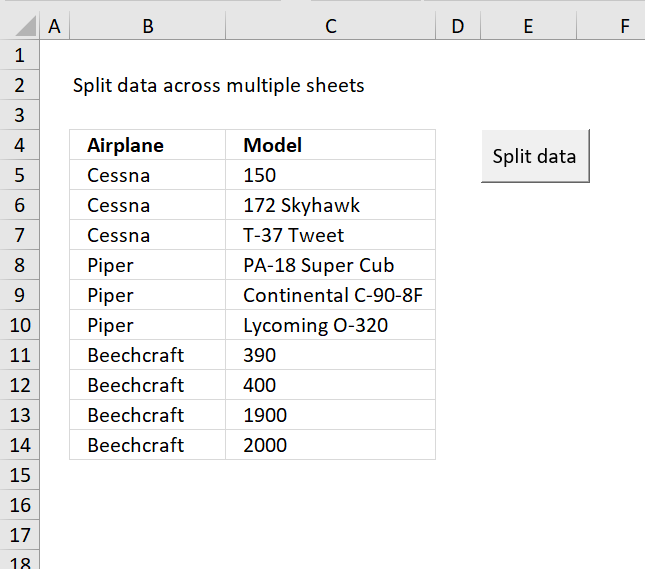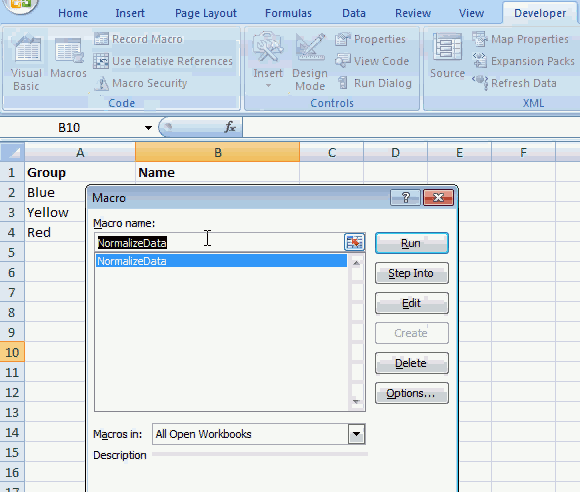 Here is another macro to normalize data. Scenario: The user has entered multiple values in the same cell. The macro […]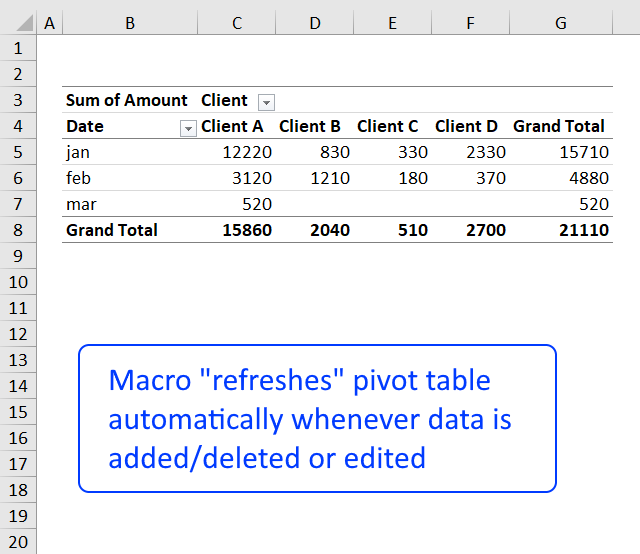 In a previous post: How to create a dynamic pivot table and refresh automatically I demonstrated how to refresh a pivot […]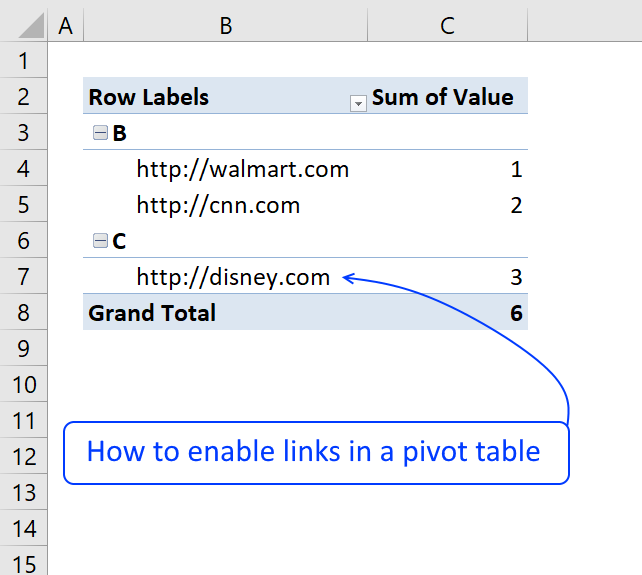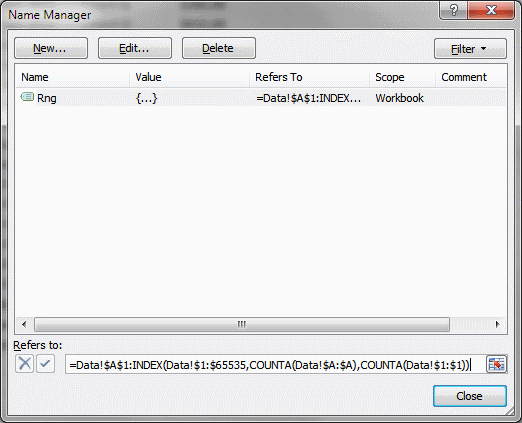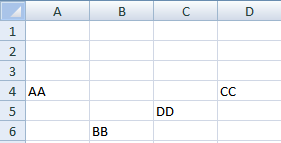 Question: I have a text name coloumn, there will be only 1 value to be listed in 1 coloumn in […]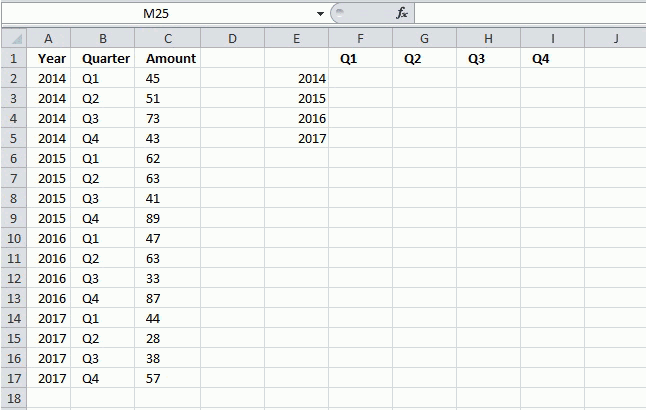 The user defined function demonstrated below, resizes a range you specify to columns or rows you also specify. The first […]