Author:
Oscar Cronquist
Article last updated on April 17, 2018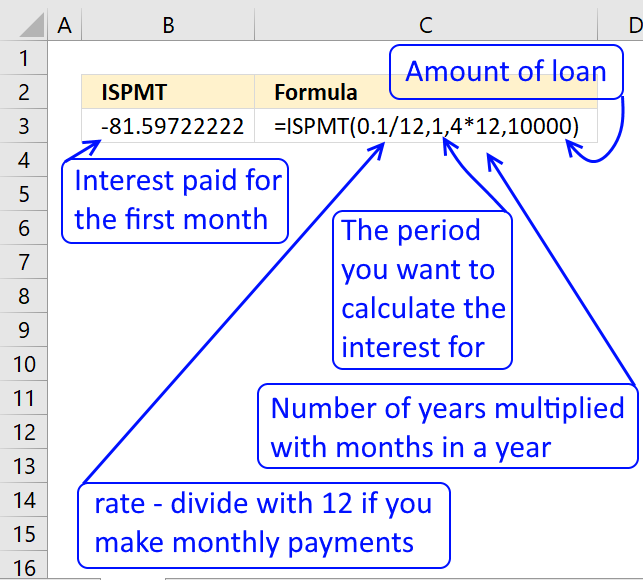 The ISPMT calculates the interest paid during a specific period of an investment.
Formula in cell B3:
=ISPMT(0.1/12,1,4*12,10000)
Excel Function Syntax
ISPMT(rate, per, nper, pv)
Arguments
| | |
| --- | --- |
| rate | Required. The interest rate. 10% = 0.1 |
| per | Required. The period for which you want to find the interest, and must be between 1 and nper. |
| nper | Required. The total number of payment periods. |
| pv | Required. The present value. For a loan, pv is the loan amount. |
Comments
Make sure you use the same unit across all arguments.
Negative numbers is cash you pay and positive numbers is cash you receive.
Functions in 'Financial'
The ISPMT function function is one of many functions in the 'Financial' category.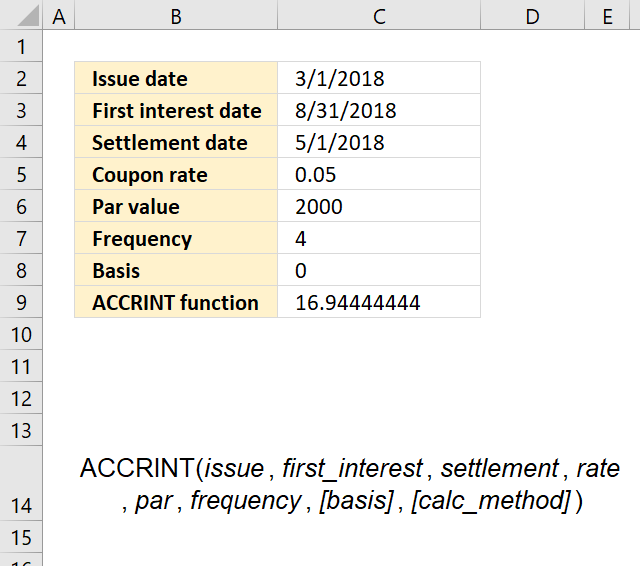 How to use the ACCRINT function
The ACCRINT function calculates the accrued interest for a security that pays periodic interest. Formula in cell C9: =ACCRINT(C2,C3,C4,C5,C6,C7,C8) Excel […]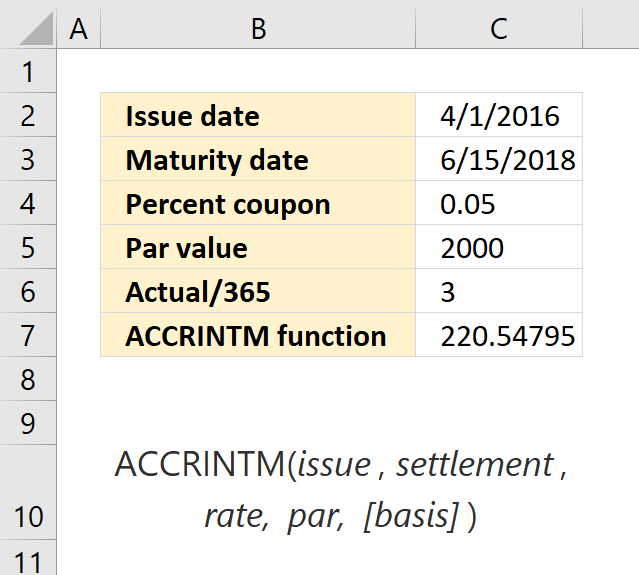 How to use the ACCRINTM function
The ACCRINTM function calculates the accrued interest for a security that pays interest at maturity. Formula in cell C7: =ACCRINTM(C2,C3,C4,C5,C6) […]
How to use the EFFECT function
The EFFECT function calculates the effective annual interest rate, given the nominal annual interest rate and the number of compounding […]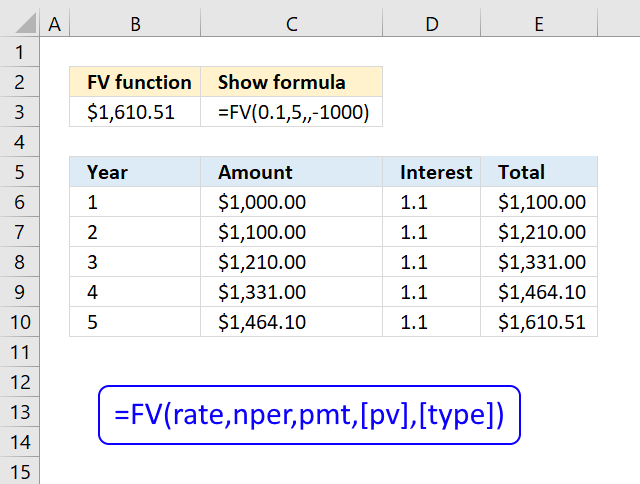 The FV function returns the future value of an investment based on a constant interest rate. You can use FV […]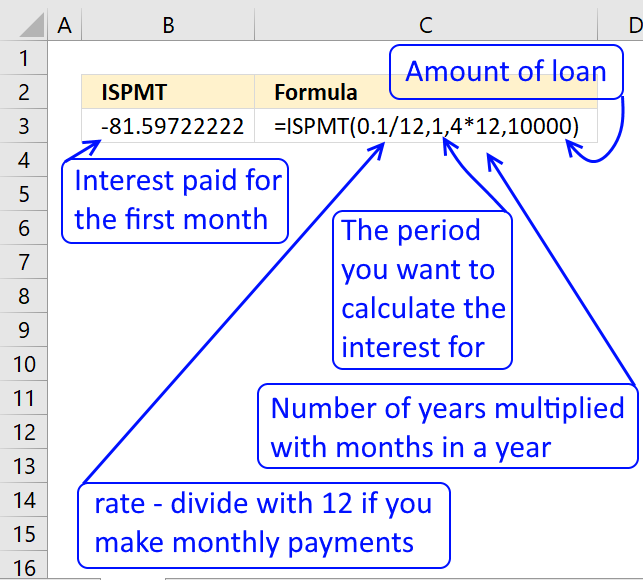 The ISPMT calculates the interest paid during a specific period of an investment. Formula in cell B3: =ISPMT(0.1/12,1,4*12,10000) Excel Function […]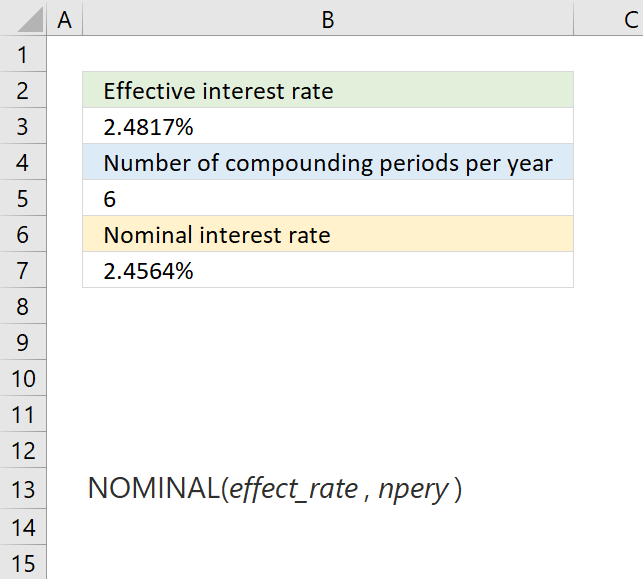 How to use the NOMINAL function
The NOMINAL function calculates the nominal annual interest rate based on the effective rate and the number of compounding periods […]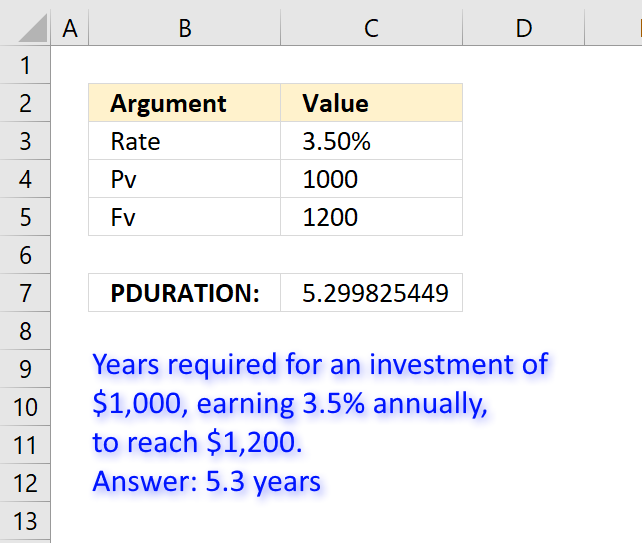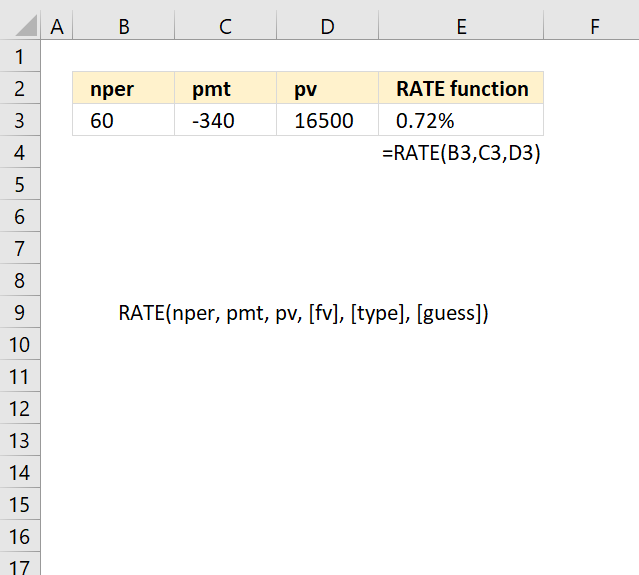 The RATE function returns the interest rate per period of an annuity. Formula in cell E3: =RATE(B3,C3,D3) Excel Function Syntax […]