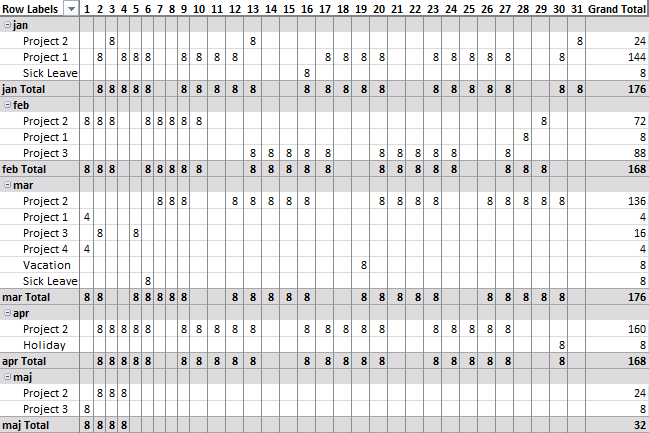 Today I am going to demonstrate how amazing pivot tables are! Take a look at this time sheet.
You can expand each month and see time spend on each project. The pivot table also shows a summary of both months and projects.
I made the pivot table from a simple table containing fake project time data.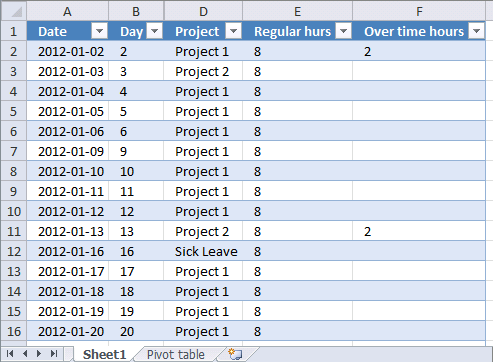 This table can have duplicate dates, as you may be working on multiple projects in a single day.
How I created the Pivot Table
Select a cell in your table.
Go to tab "Insert".
Click "Pivot table" button.
Click OK.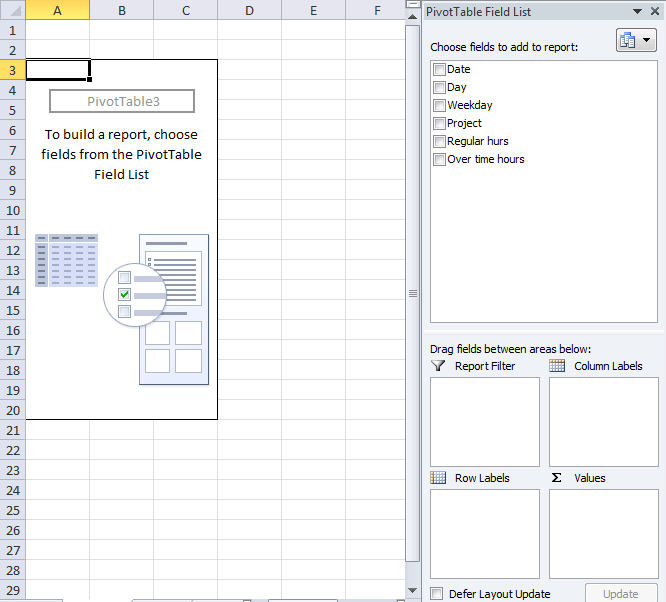 Arrange data
Click and drag "Day" from "Pivot table Field List" to "Column Labels" area.
Resize pivot table columns widths.

Click and drag "Date" to "Row Labels" area.
Right-click on a date and select "Group".

Select months and click OK.
Click and drag "Project" to "Row Labels" area.
Click and drag "Regular hours" to "Values" area.
Go to tab "Design".
Click "Subtotals" button.
Click "Show all subtotals at bottom of group".

Click and drag overtime hours to "Values" area.
Change headers "Sum of Regular hours" to R and "Sum of overtime hours" to O.
Picture of a monthly timesheet by project with overtime hours.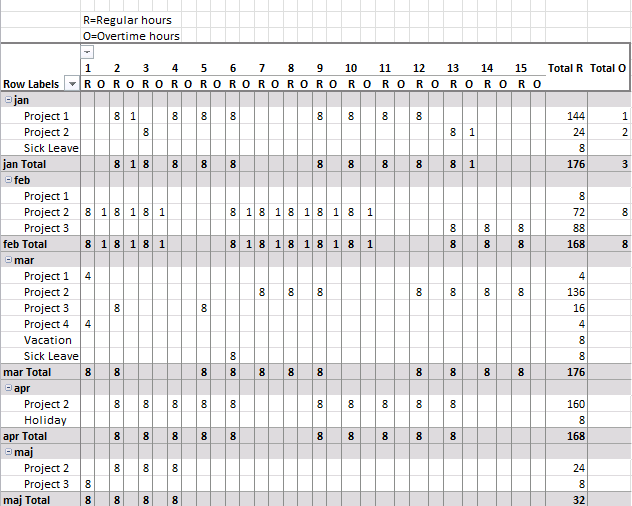 Download Excel file

Monthly-time-card-by-project.xlsx
Recommended articles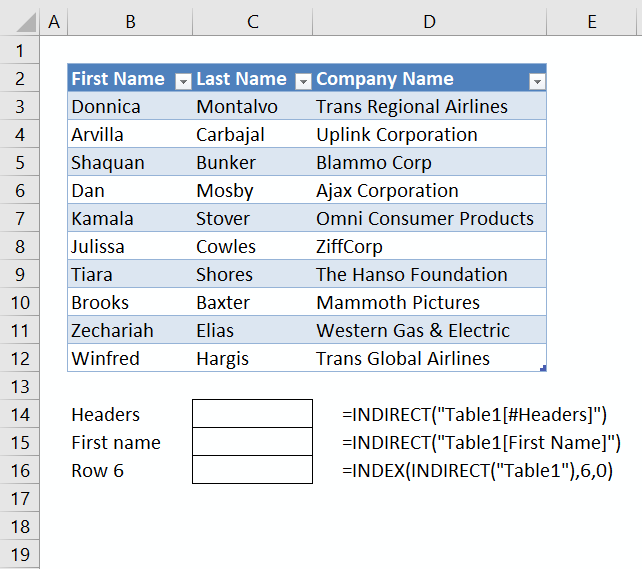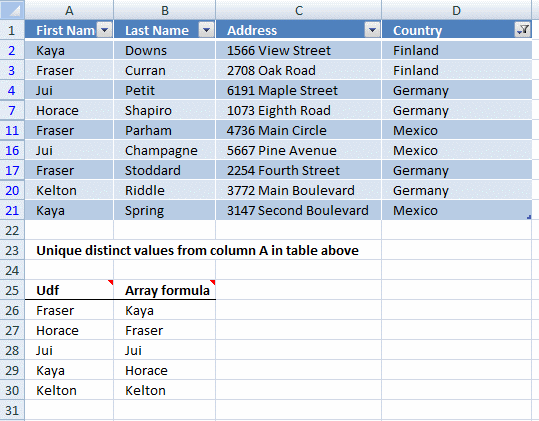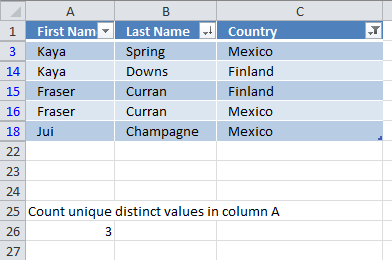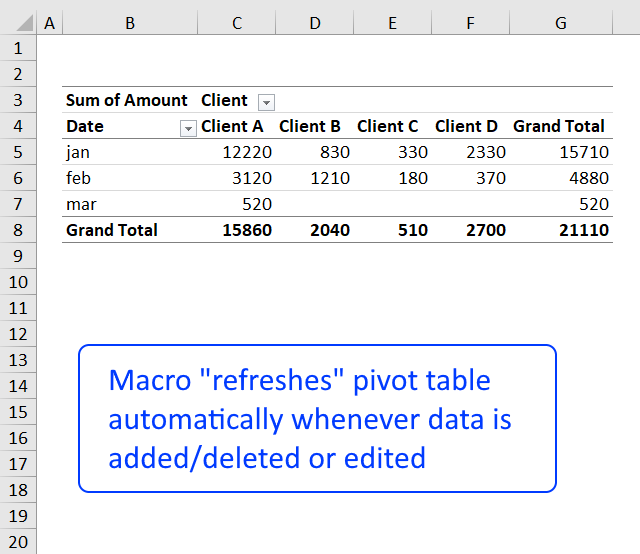 In a previous post: How to create a dynamic pivot table and refresh automatically I demonstrated how to refresh a pivot […]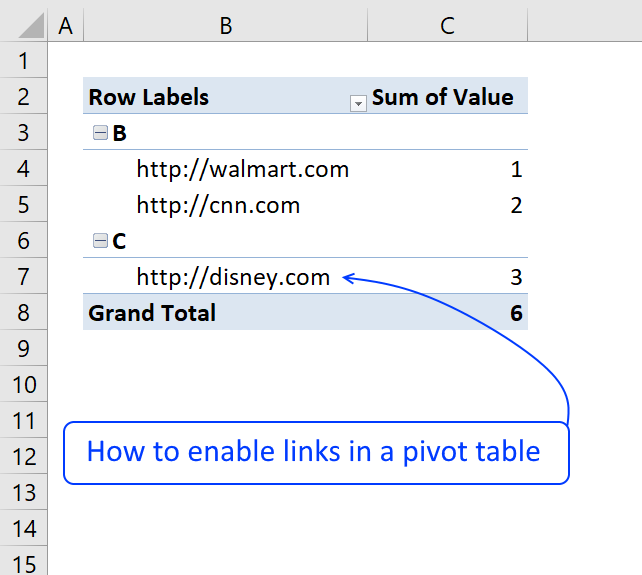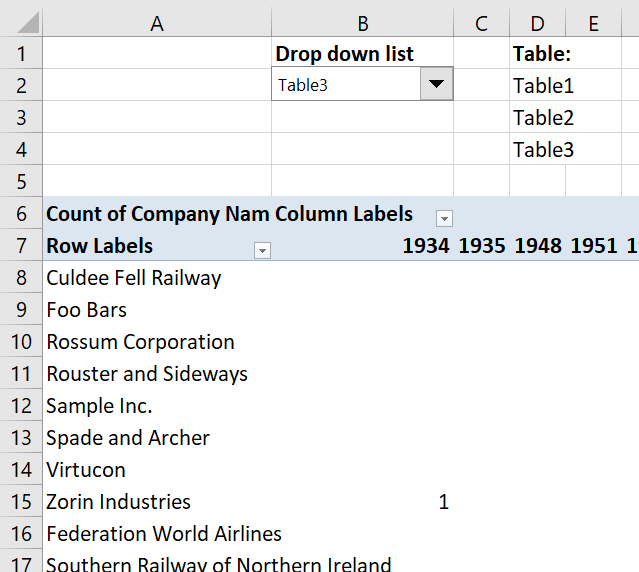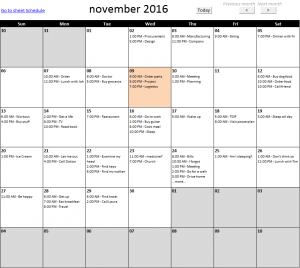 Tesh asks: How easy is it to modify this for recurring tasks (weekdays, weekly, monthly, quarterly and yearly) and maybe […]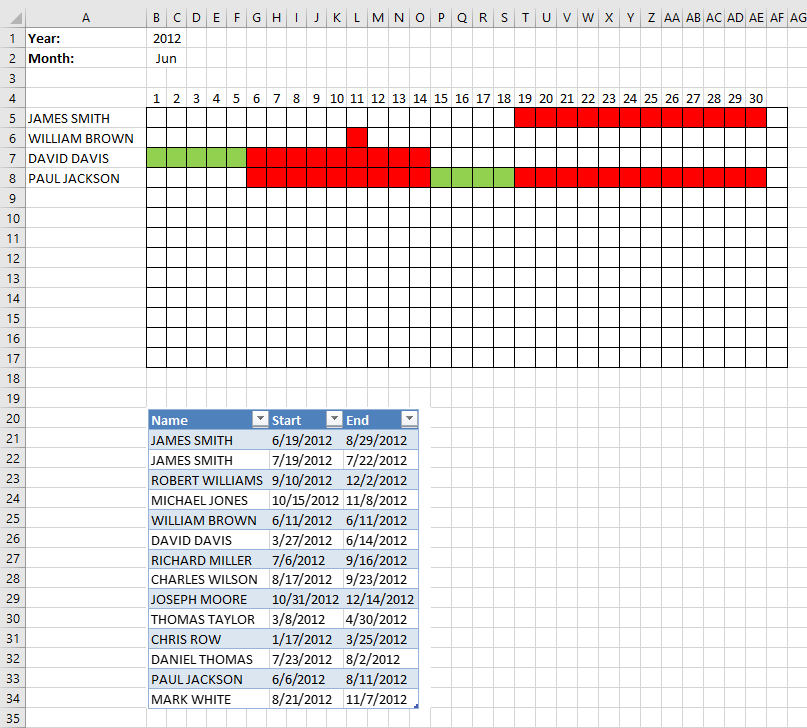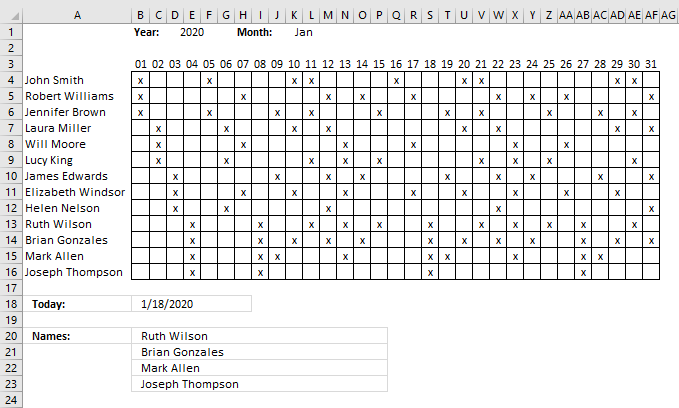 Geoff asks: Hi Oscar, I have a cross reference table we use for shift scheduling. The x-axis is comprised of […]