Question: How do I count how many times a word exists in a range of cells? It does not have to be an exact match but case sensitive. Column A1:A15 is the cell range.
Answer: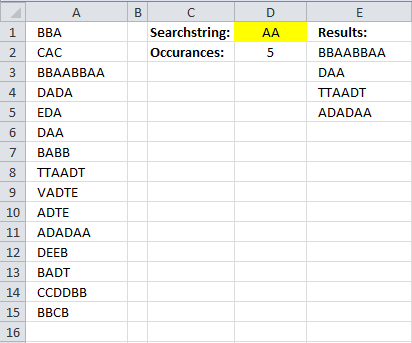 Cell D1 is the search string. In cell D2 an array formula counts the number of times the search string is found in cell range A1:A15.
Case sensitive array formula in cell D2:
=SUM((LEN(A1:A15)-LEN(SUBSTITUTE($A$1:$A$15, $D$1, "")))/LEN($D$1))
Case insensitive array formula in cell D2:
=SUM((LEN(A1:A15)-LEN(SUBSTITUTE(UPPER($A$1:$A$15), UPPER($D$1), "")))/LEN($D$1))
How to create an array formula
Select cell D2
Copy and paste above array formula to formula bar

Press and hold Ctrl + Shift
Press Enter
Array formula in cell E2:
=IFERROR(INDEX($A$1:$A$15, SMALL(IF(ISNUMBER(FIND($D$1, $A$1:$A$15)),  MATCH(ROW(A1:A15), ROW(A1:A15)), ""), ROW(A1))), "")
Not case-sensitive
Replace FIND with SEARCH in the above formula to make it not case sensitive.
Download *.xlsx file
string-exist-in-multiple-cellsv2.xlsx
(Excel Workbook *.xlsx)
Functions used in this article
IF(logical_test;[value_if:true];[value_if_false])
Checks whether a condition is met, and returns one value if TRUE, and another value if FALSE
INDEX(array,row_num,[column_num])
Returns a value or reference of the cell at the intersection of a particular row and column, in a given range
ROW(reference) returns the rownumber of a reference
COUNT(value1;[value2])
Counts the number of cells in a range that contain numbers
SMALL(array,k) returns the k-th smallest row number in this data set.
ISNUMBER(value)
Checks whether a value is a number and returns TRUE or FALSE
This blog article is one out of three articles on the same subject.
Count number of times a string exist in multiple cells using excel formula
Read more related articles in the archive.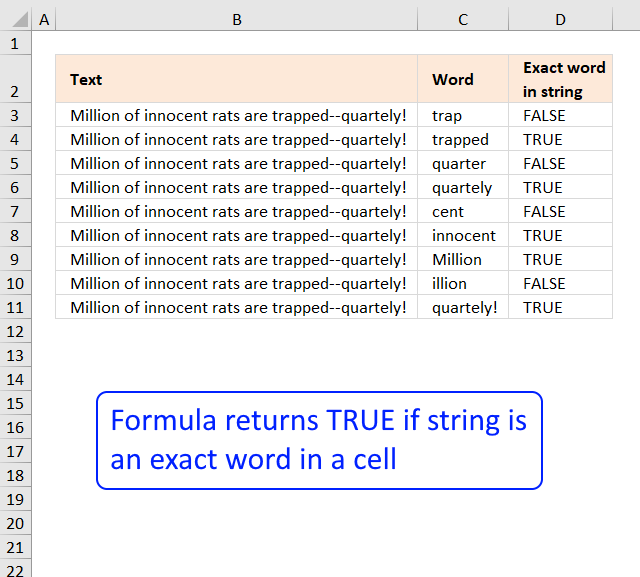 I read an interesting blog post Is A Particular Word Contained In A Text String? on Spreadsheetpage. That inspired me […]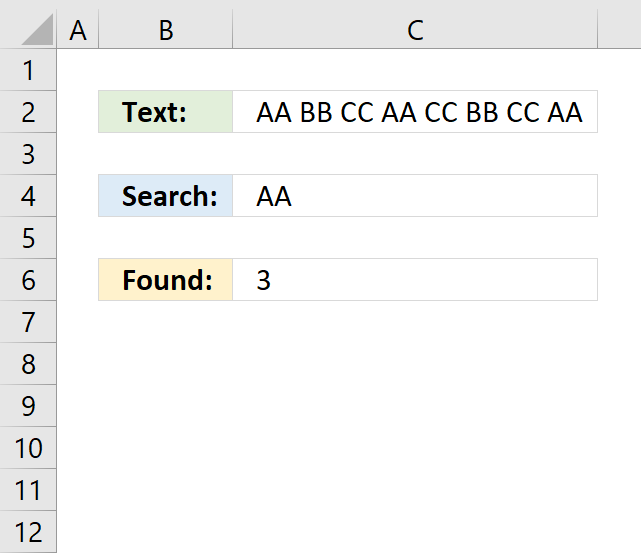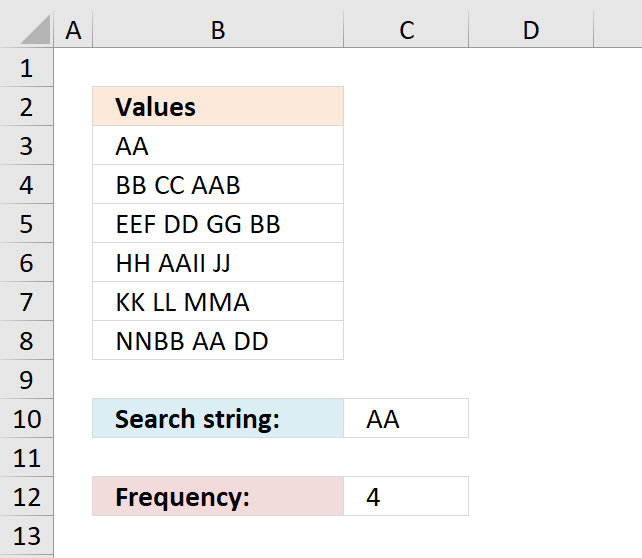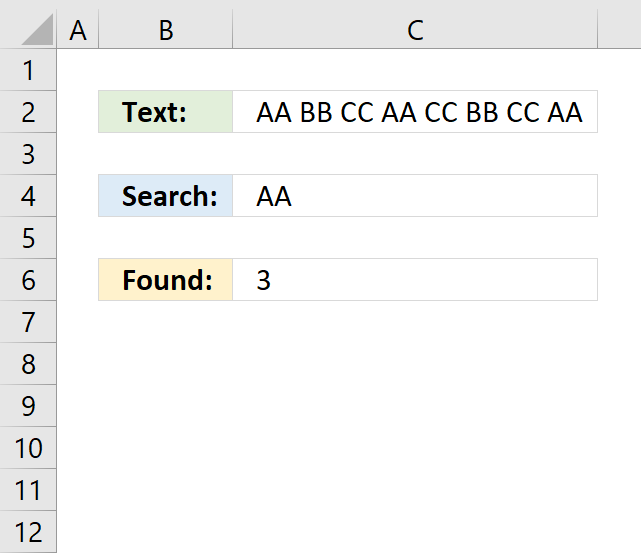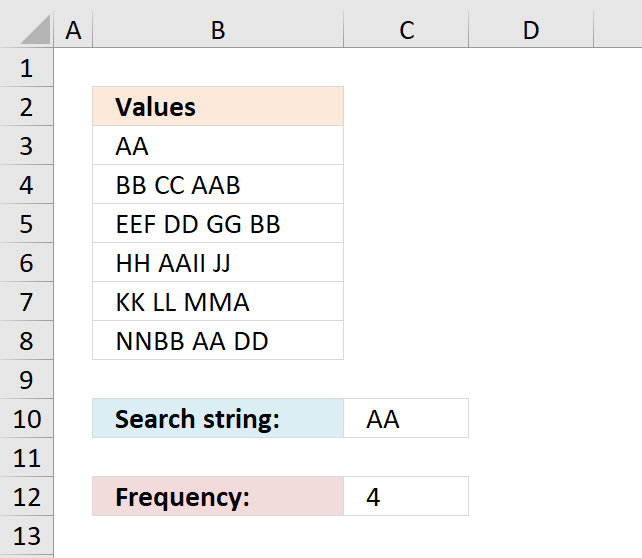 This article describes how to count unique distinct values. What are unique distinct values? They are all values but duplicates are […]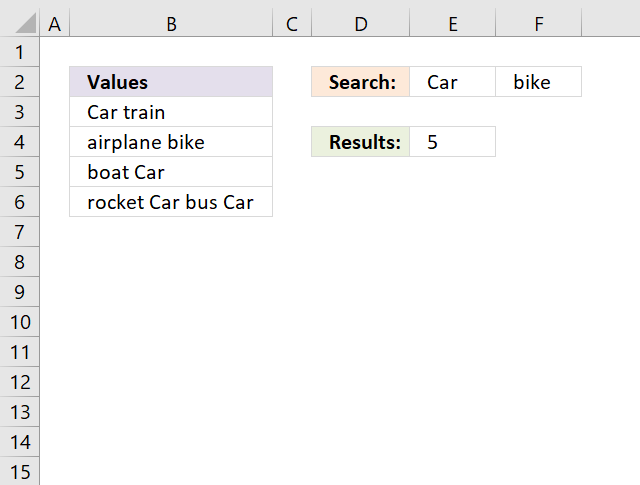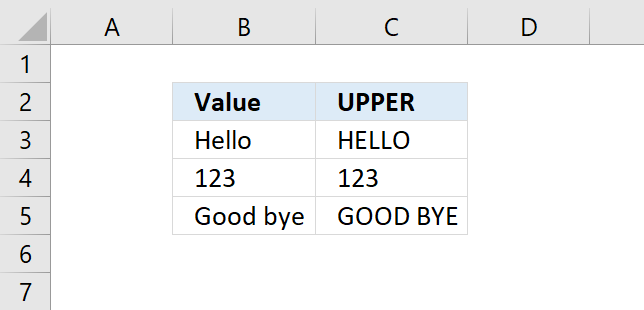 Converts a value to upper case letters. Formula in cell C3: =UPPER(B3) Excel Function Syntax UPPER(text) Arguments text Value to convert. Required. Excel […]