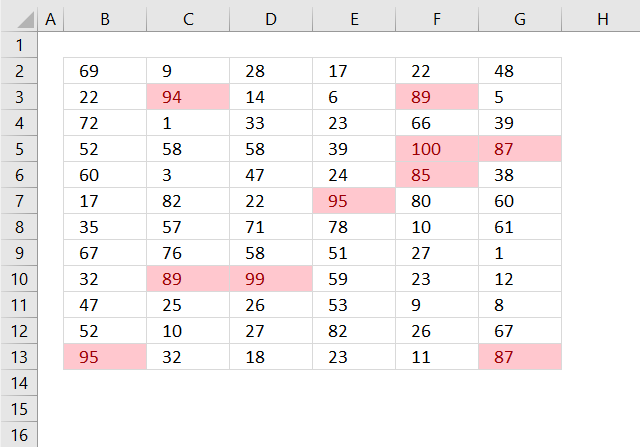 The image above shows top 10 values using conditional formatting applied to cell range B2:G13.
How to format
Select cell range.
Go to tab "Home" on the ribbon if you are not already there.
Click on "Conditional Formatting" button.
Click on "Top/Bottom Rules".

Click on "Top 10 Items..."

A dialog box appears see image above, choose how many top items you want to highlight, the default value is 10. The drop-down list contains preconfigured formattings. "Custom Format.." opens another dialog box with more detailed settings.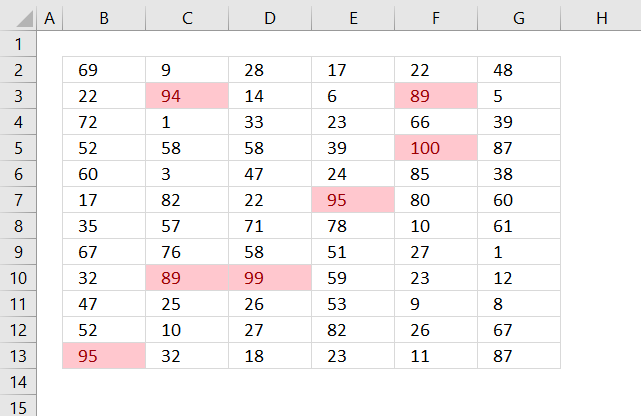 The image above shows top 10% values using conditional formatting applied to cell range B2:G13. Cell range B2:G13 contains 72 […]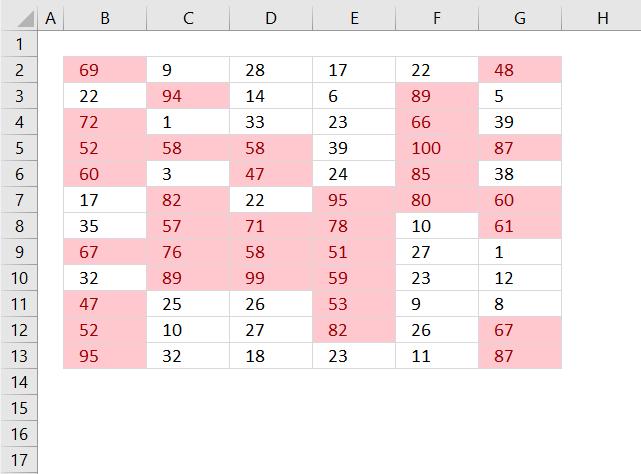 Highlight above average values
The image above shows values above average using conditional formatting applied to cell range B2:G13. Cell range B2:G13 contains 72 […]