I would like to share this simple weekly schedule I created.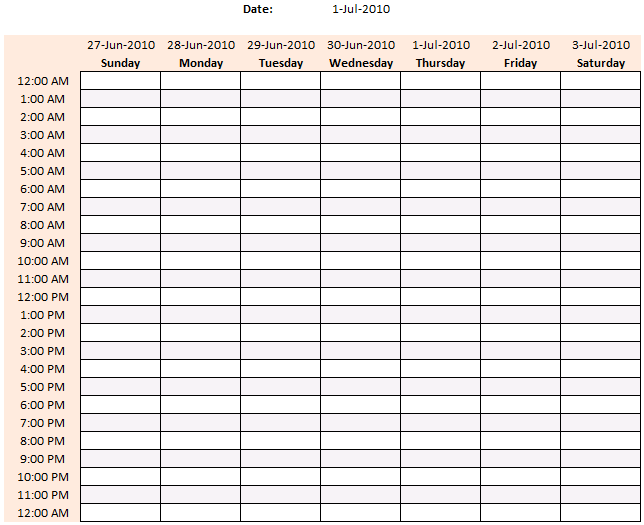 How to use weekly schedule
Type any date in cell F2 and press Enter.
Now what?
All dates in chosen week are dynamically updated. See cell range C4:I4.
Why?
You can easily create and print multiple weekly schedules quickly without editing each date in week.
Monthly calendars
If you are looking for a monthly calendars, this might be of interest:
Get excel template
Create a weekly schedule.xls
(Excel 97-2003  Workbook *.xls)
Formula in C4:
=$F$2-WEEKDAY($F$2;1)+1 , Press ENTER
Formula in D4:
=C4 + 1  Press ENTER. Copy cell D4 and paste on cell range E4:I4.
Added features
What features would you like to be added?
Schedule category
Templates category
More than 1300 Excel formulas
Excel categories