Article updated on January 24, 2018
The MAX function allows you to calculate the largest number in a cell range.
The formula in cell D3 extracts the highest number from cell range B3:B10, see picture above.
Excel Function Syntax
MAX(number1, [number2], ...)
Arguments
number1 - You need at least one argument. Required.
[number2] - Up to 254 arguments are possible. Optional.
Comments
Arguments can be constants, named ranges, cell references and arrays.
The MAX function ignores text and boolean values, however not errors.
Articles with the 'MAX' Function
---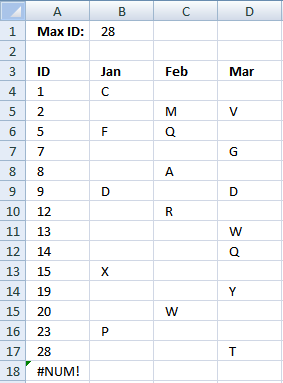 ---
---
---
---
---
---
Email This article to a Friend