Charts category
The sidebar contains links to all chart articles, I hope you will find them interesting and useful.
Did you know that you can add or remove most chart elements by clicking on the "plus" sign next to the chart, this lets you enable axes, axis titles, chart title, data labels, data table, error bars, gridlines, legend, trendlines and up/down bars for the selected chart.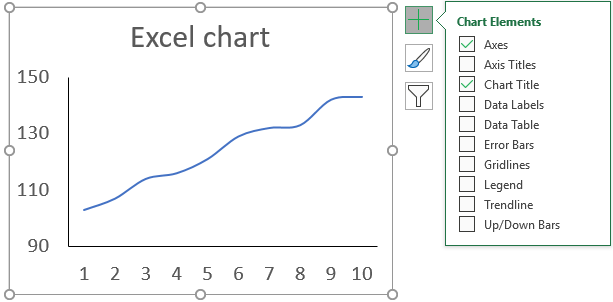 To access more detailed settings simply double click the chart element to open the task pane that usually appears on the right side of the Excel window.
The next button below the "plus" sign lets you apply a chart style and color scheme.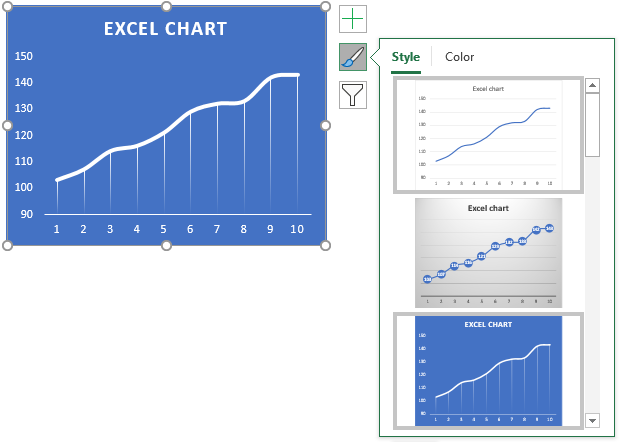 Hover over a chart style to see what your chart would look like, see image above.
The next tab lets you pick a color scheme for your chart, use the scroll bar to see all available schemes.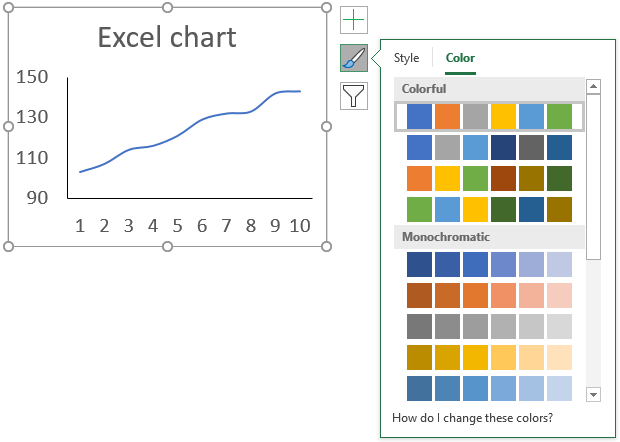 The last button allows you to filter specific values, simply click a check box to show or hide a data series or a value in the chart.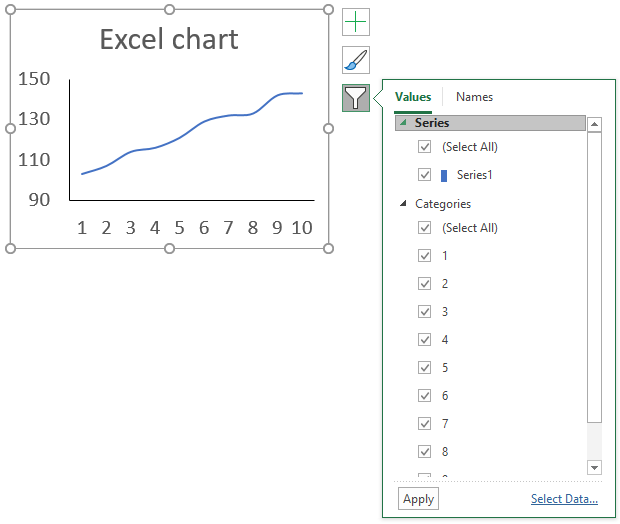 Latest articles in charts category