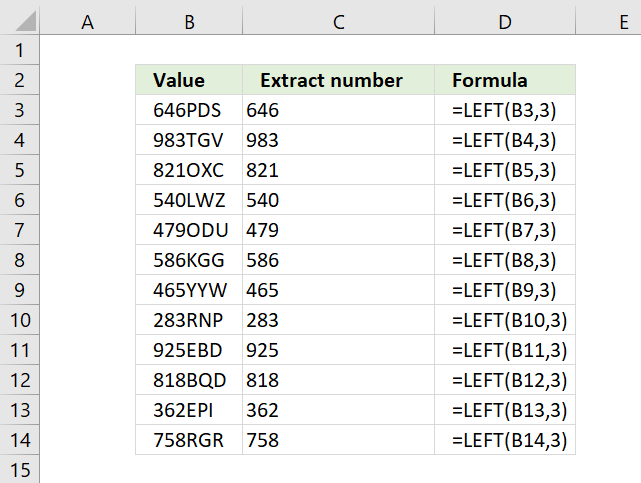 The LEFT function allows you to extract a string from a cell with a specific number of characters, however, if you extract a number from a text string the output will also be a text string.
You can see that above, the numbers in column C are aligned to the left indicating that Excel sees them as text strings.
They need to be numbers if you, for example, want to sum the values using the SUM function.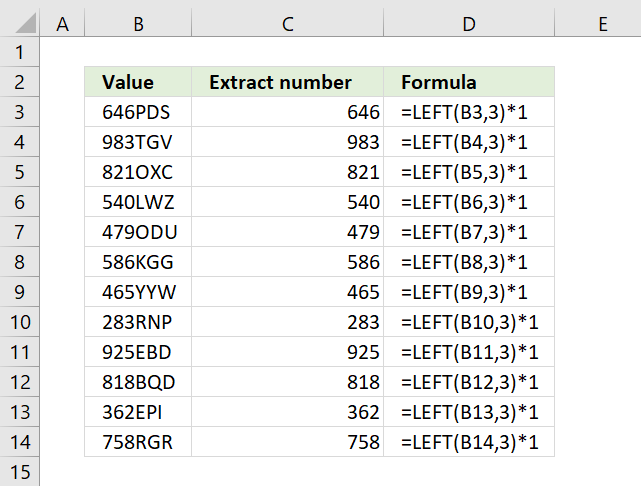 You can easily convert the text string to numbers by multiplying the LEFT function with 1.
The values in column C are now aligned to the right indicating they are now numbers.

Get Excel *.xlsx file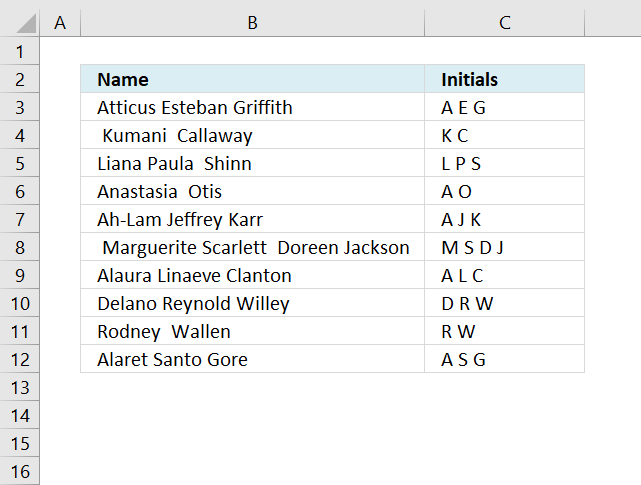 The array formula in cell C3 extracts the first character from first, middle and last name. The formula works fine […]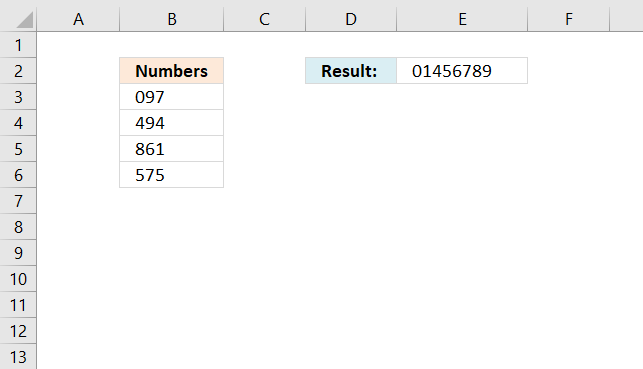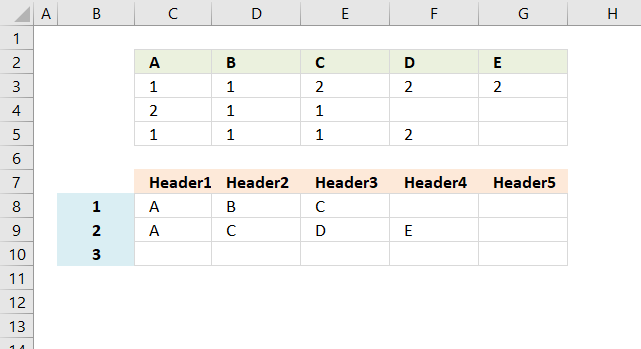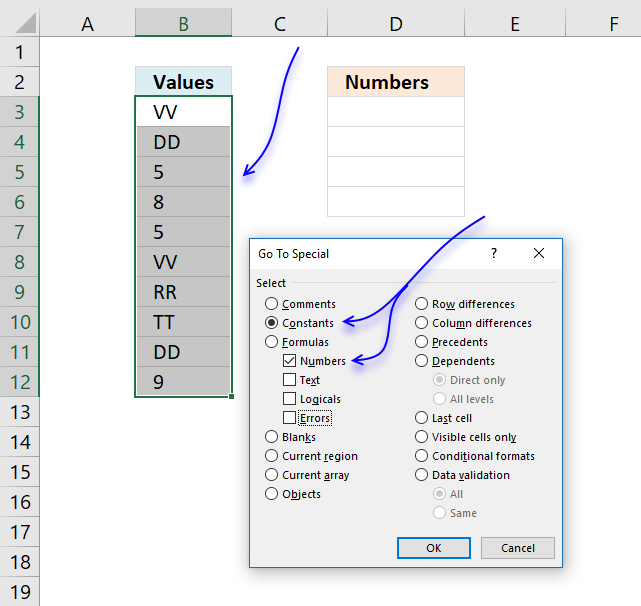 I this article I will show you how to get numerical values from a cell range manually and using an […]
How to extract numbers from a cell value
The following array formula, demonstrated in cell C3, extracts all numbers from a cell value: =TEXTJOIN(, 1, TEXT(MID(B3, ROW($A$1:INDEX($A$1:$A$1000, LEN(B3))), […]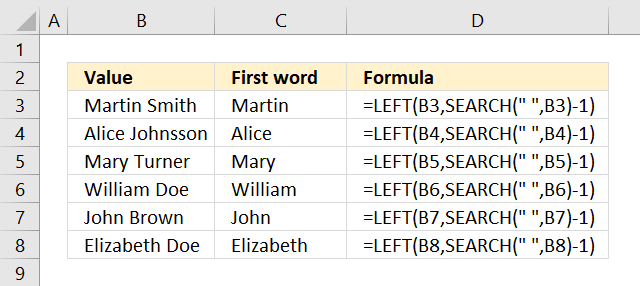 The formula in cell C3 grabs the first word in B3 using a blank as the delimiting character. =LEFT(B3,SEARCH(" ",B3)-1) […]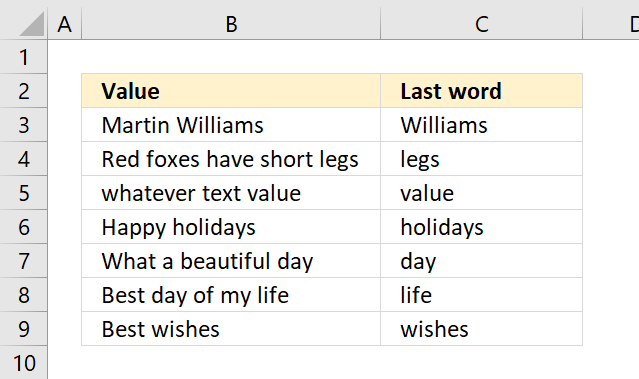 The formula demonstrated above in cell range C3:C9 extracts the last word from adjacent cell in column B. =TRIM(RIGHT(SUBSTITUTE(B3, " […]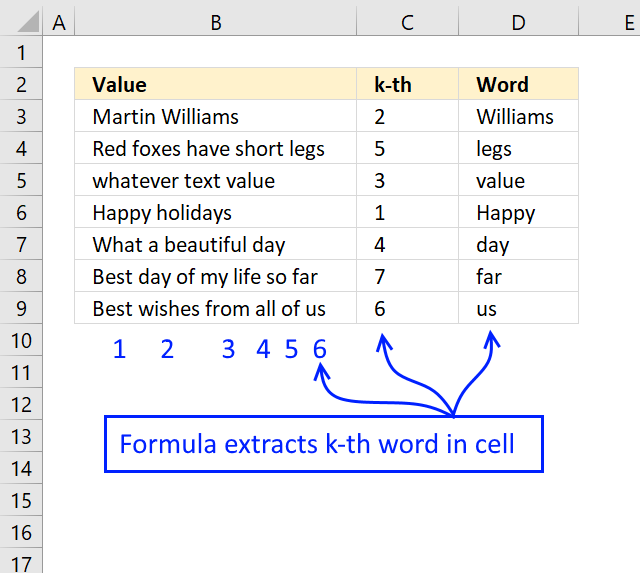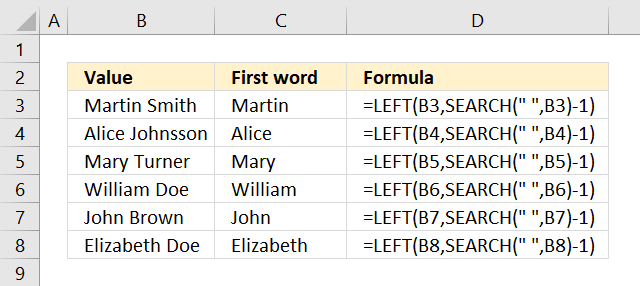 The formula in cell C3 grabs the first word in B3 using a blank as the delimiting character. =LEFT(B3,SEARCH(" ",B3)-1) […]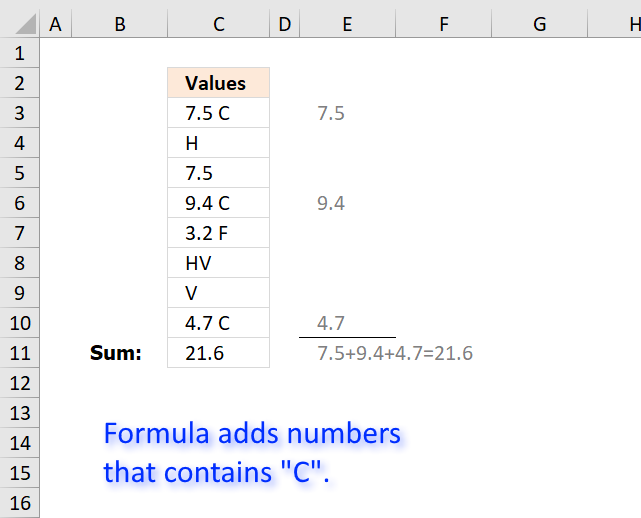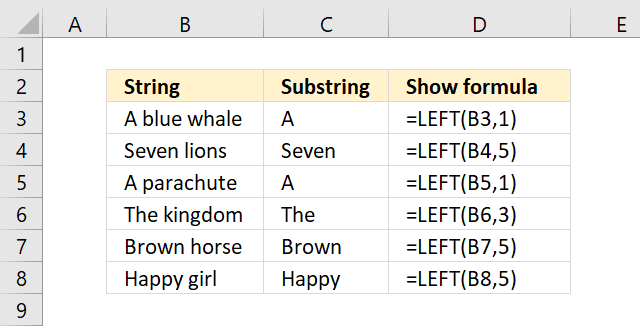 The LEFT function extracts a specific number of characters always starting from the left. Excel Function Syntax LEFT(text, [num_chars]) Arguments […]