The scatter chart is great for charting numeric values in pairs, for example, coordinates. It lets you compare multiple data series easily and you have more options when it comes to the axis settings than the line chart.
The scatter chart is an excellent choice if you want to graph data from engineering, science, and statistics. The image above shows data distributed unevenly across the x-axis, unlike the line chart.
How to build the chart
Go to tab "Insert" on the ribbon.
Click the "Insert (x,y) scatter or bubble chart" button.
X-axis logarithmic
The scatter chart lets you plot data with an x-axis set to logarithmic.
Go to the "Axis Options" on the settings pane.
Change the base to 10.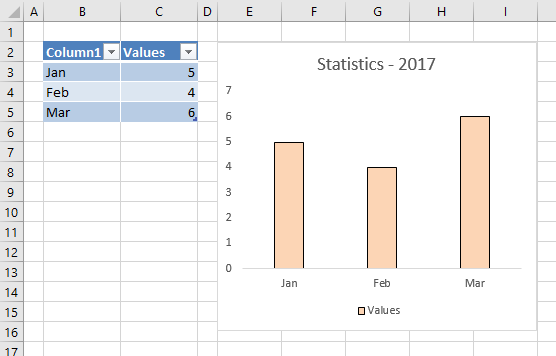 Question: How do I create a chart that dynamically adds the values, as i type them on the worksheet? Answer: […]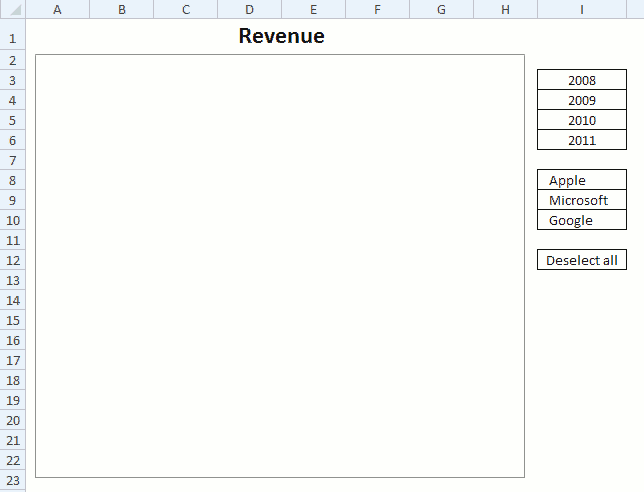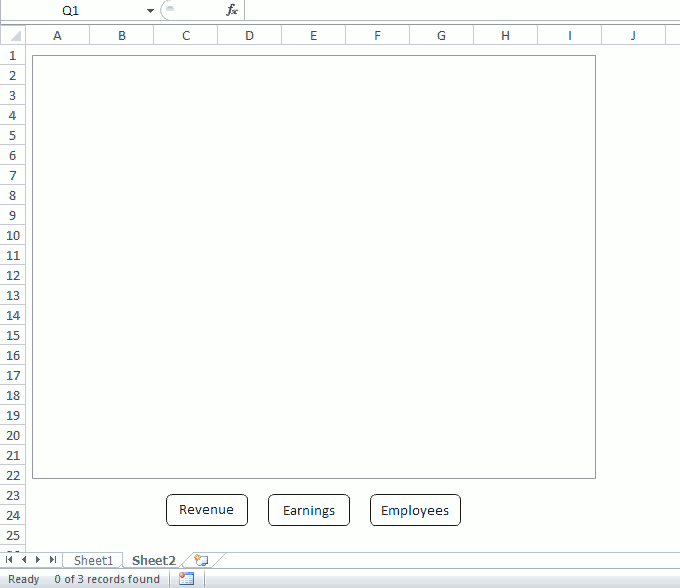 I found a basic interactive chart on the chitika website and my first thought was if I could do this […]
The calendar shown in the image above highlights events based on frequency. It is made only with a few conditional […]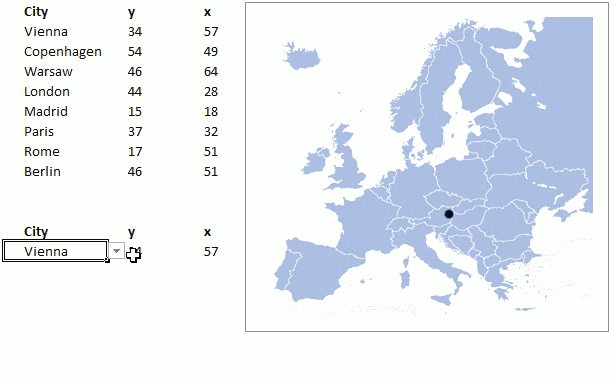 This post describes how to add a map (background picture) to a chart. The following animated picture shows a scatter […]
This picture below shows you a column chart with pictures (flags) below each column. Watch this video to learn how […]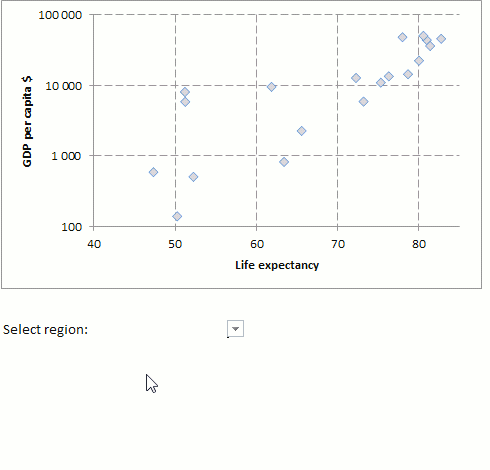 Dynamic data labels in a chart
My fascination for charts and vba continues (see previous posts). This post demonstrates how to highlight a group of values […]