The image above shows lines between each colored column, here is how to add them automatically to your chart.
Go to tab "Design" on the ribbon.
Click "Lines".
Lines are now visible between the columns.
How to change line thickness
Go to tab "Format" on the ribbon.
Hovering over a line and the chart shows a preview in real time.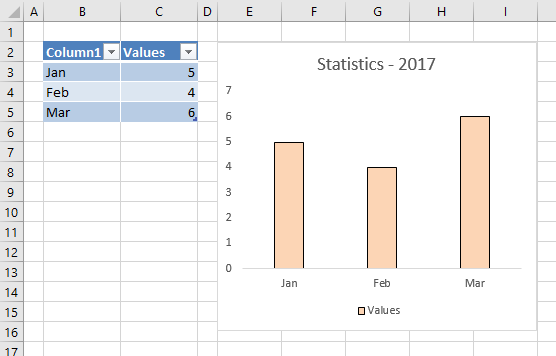 Question: How do I create a chart that dynamically adds the values, as i type them on the worksheet? Answer: […]
The calendar shown in the image above highlights events based on frequency. It is made only with a few conditional […]