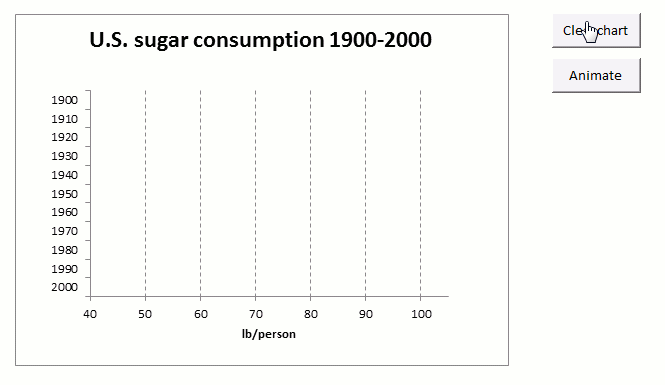 This chart animates one bar at a time. The "Clear chart" button clears all values. The "Animate" button starts the animation. Check out my other animated chart:An animated excel chart
If you think this animation is too slow, see the animation below.
VBA Code
Sub ClearChart()
Range("F3:F13") = ""
End Sub

Sub Animate()
Dim i As Single, j As Integer, k As Single
For j = 11 To 1 Step -1
    k = Range("C3:C13").Cells(j).Value
    For i = 40 To k
        Range("F3:F13").Cells(j) = i
        DoEvents
    Next i
Next j
End Sub

Explaining the chart animation
The bar chart´s data source is cell range E2:F13. The macro begins with cell F13 and starts with value 40. Then it adds 1 to 40, up to the value in C13 (45). The next cell is F12, starts with 40 and goes up to 50, one by one and so on. See picture below. The chart shows these changes in the data source as an animation.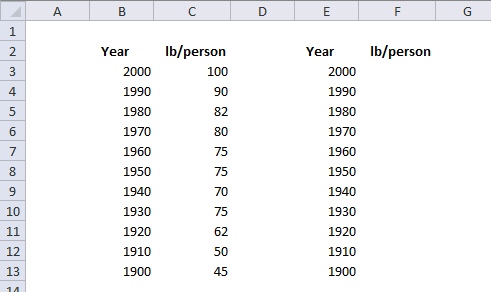 A faster animation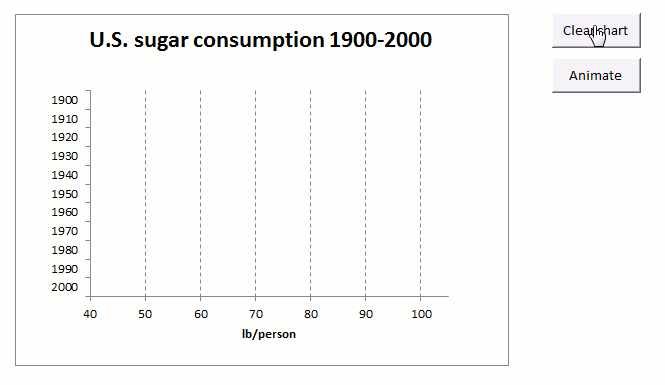 VBA Code
Sub ClearChart()
Range("F3:F13") = ""
End Sub

Sub Animatev2()
Dim i As Single, j As Integer, k As Single, s As Single
For j = 11 To 1 Step -1
    k = Range("C3:C13").Cells(j).Value
    s = (k - 40) / 10
    For i = 40 To k Step s
        Range("F3:F13").Cells(j) = Round(i, 0)
        DoEvents
    Next i
Next j
End Sub
End Sub
Download excel *.xlsm file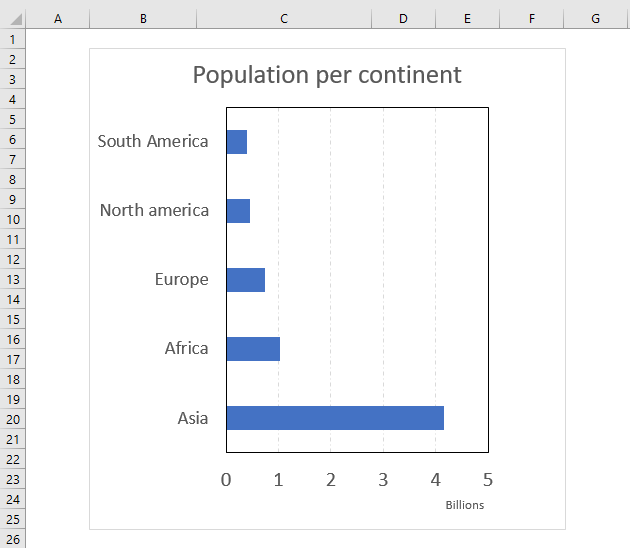 The bar chart is simply a column chart rotated 90 degrees right, this makes it great if you have long […]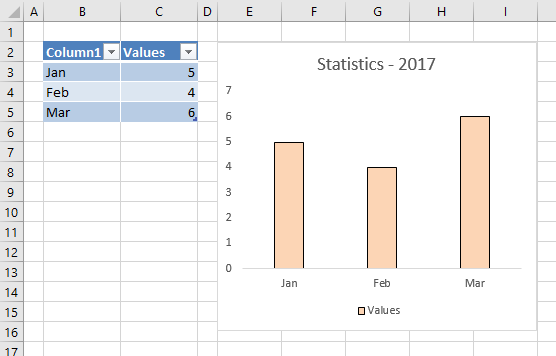 Question: How do I create a chart that dynamically adds the values, as i type them on the worksheet? Answer: […]