This picture below shows you a column chart with pictures (flags) below each column.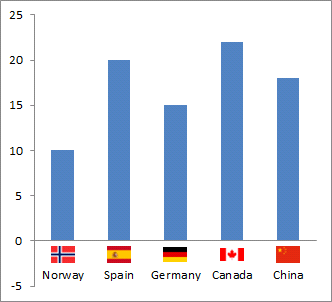 Watch this video to learn how to build above chart or follow the instructions below.
Instructions
Select a data range

Click "Insert" tab on the ribbon and click "Column" and then "Clustered column"

Right click on the second series and click on "Change Series Chart Type...". Change it to x y (scatter) and click "Scatter with only markers".

Remove axis and legend

Right click on x axis and click on "Format Axis..."

Change label distance to 500

Click a x y scatter data point

Paste a picture. I resized the picture to 25 px width first.

Repeat step 7 and 8 with the remaining pictures.
Other uses
You can use the same technique with a bar chart.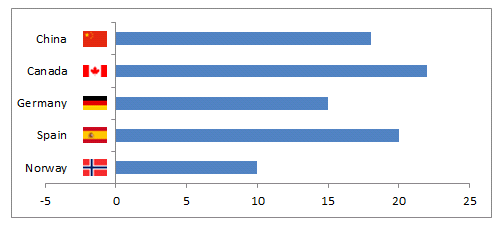 Other interesting chart techniques
Download excel *.xlsx file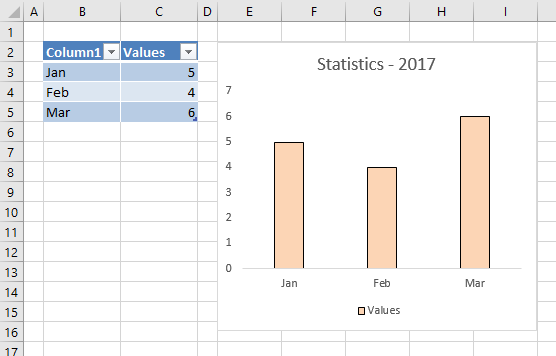 Question: How do I create a chart that dynamically adds the values, as i type them on the worksheet? Answer: […]