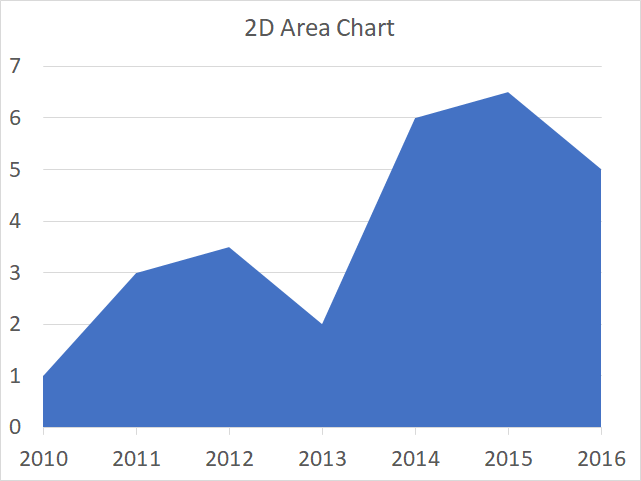 The area chart is similar to the line chart except that the area below the line is filled, use this chart to plot data over time or categories (non-numeric).
The time interval must be evenly distributed, use the scatter chart if not. The image above demonstrates time values (years) evenly distributed from 2010 to 2016 (x-axis).
How to build
Select the data you want to graph.

Go to tab "Insert".
Click the "Insert line or area chart" button.
Click the "Area" button.

How to add a second series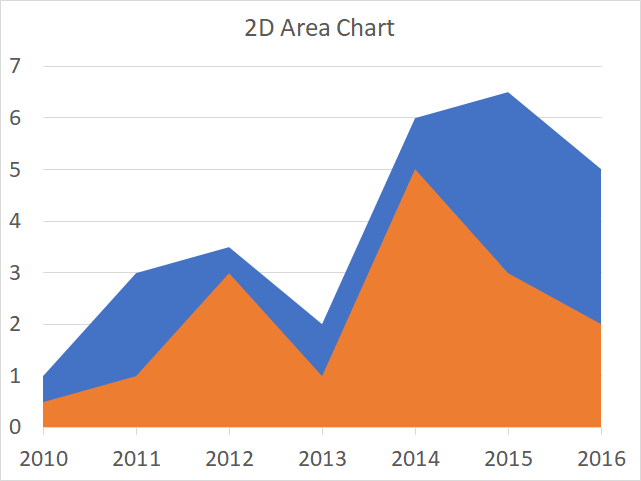 Right click on chart.

Click on "Select Data...".
Click "Add" button.

Click "Series values:" button.

Select the data source.

Press Enter
Click OK button.
Click OK button.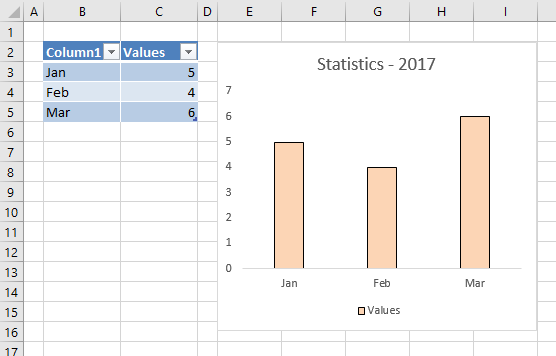 Question: How do I create a chart that dynamically adds the values, as i type them on the worksheet? Answer: […]