If you have two series of data and one of the series is on a different scale, it might be impossible to interpret the smaller series.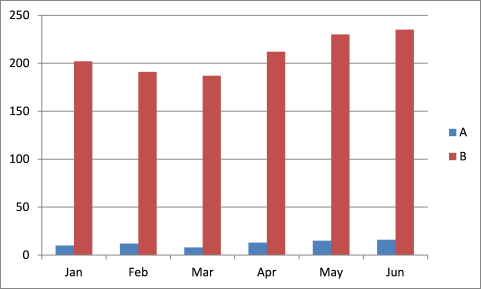 Data in series A on the excel chart above is really hard to compare and analyze. You can solve this by moving series B to a secondary axis.
Add a secondary axis
Right click on series B
Click "Format Data Series..."

Select "Secondary Axis"
Click Close button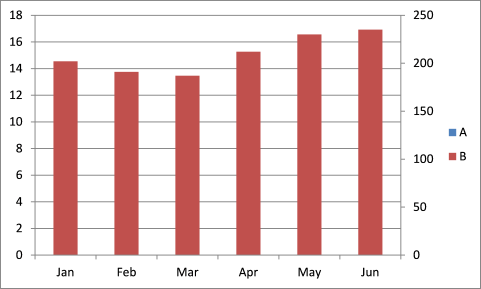 If you are unlucky, one of the data series is hidden. In this case, series A is totally hidden behind series B, see chart above. You can change the transparency for series B but in my opinion it makes the chart better but not great.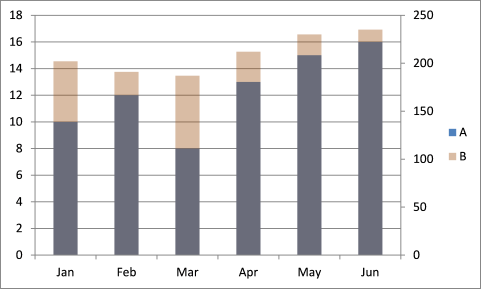 Yes, you can see both data series but it is still a mess and the colors in the legend and the columns don't match, see chart above. Don't add transparency, try separating the two series instead. Instructions, below.
Add two blank series
This is the data I am working with.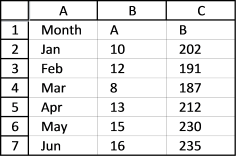 Here is how to add a blank series.
Right click on chart
Click on "Select Data..."
Click "Add" button

Select a blank cell range, in this case D2:D7

Click OK
Repeat step 3 - 6 to add a fourth blank series, you can use the same cell range. Then click OK button. The chart now looks like this: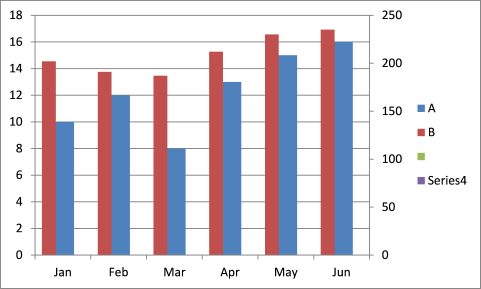 Add space between columns series
Right click on series A on the chart
Click "Format Data Series..."
Add "Gap width" to 400%
Click OK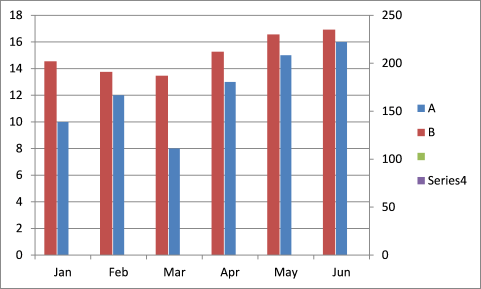 Customize legend
Click on the empty legend entry and delete
Do the same with Series4
Move the legend below
Add more descriptive text
Delete grid lines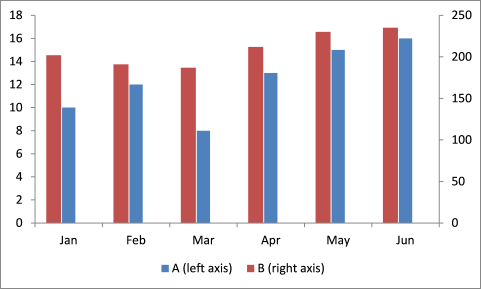 Download excel *.xlsx file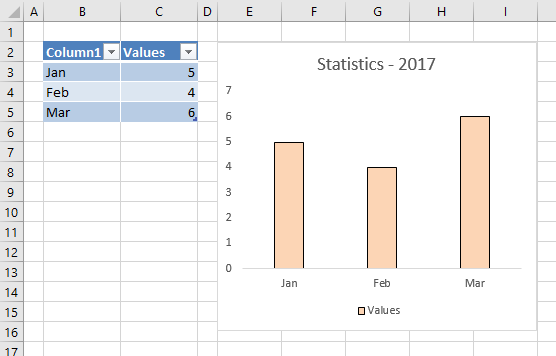 Question: How do I create a chart that dynamically adds the values, as i type them on the worksheet? Answer: […]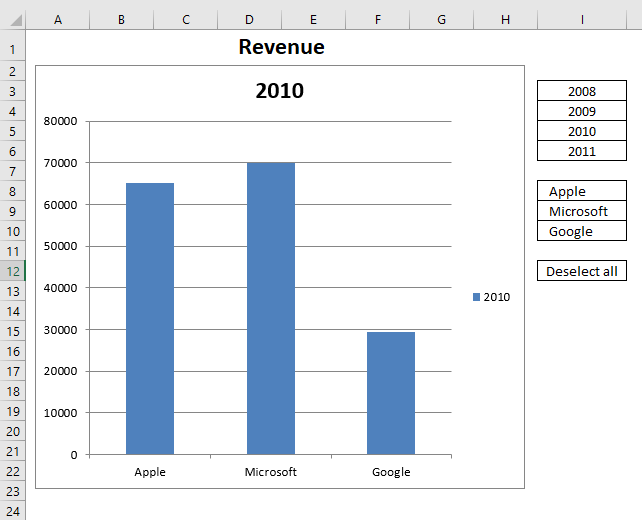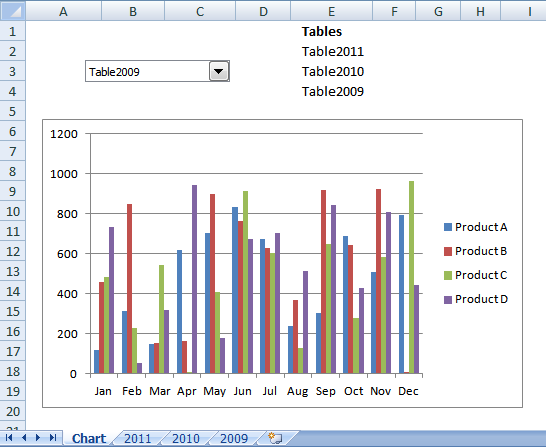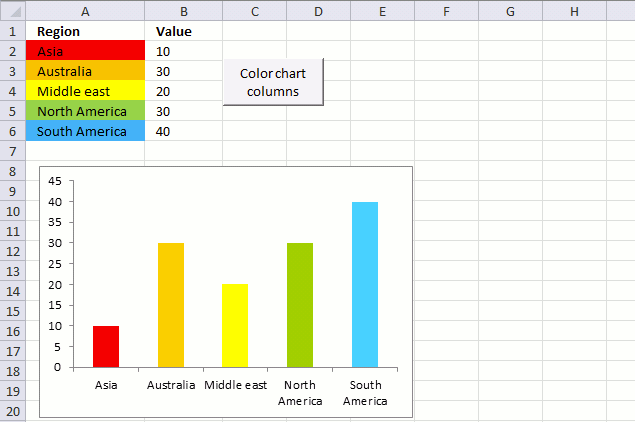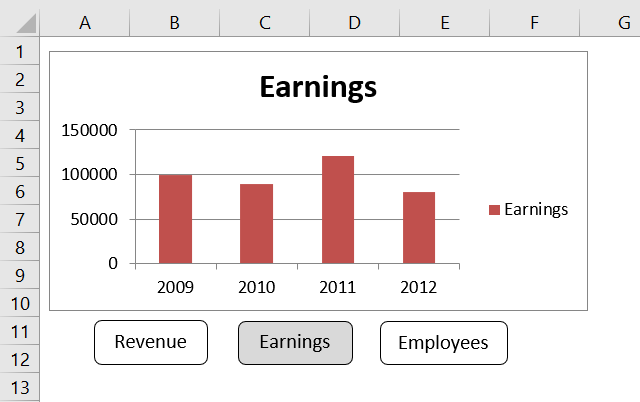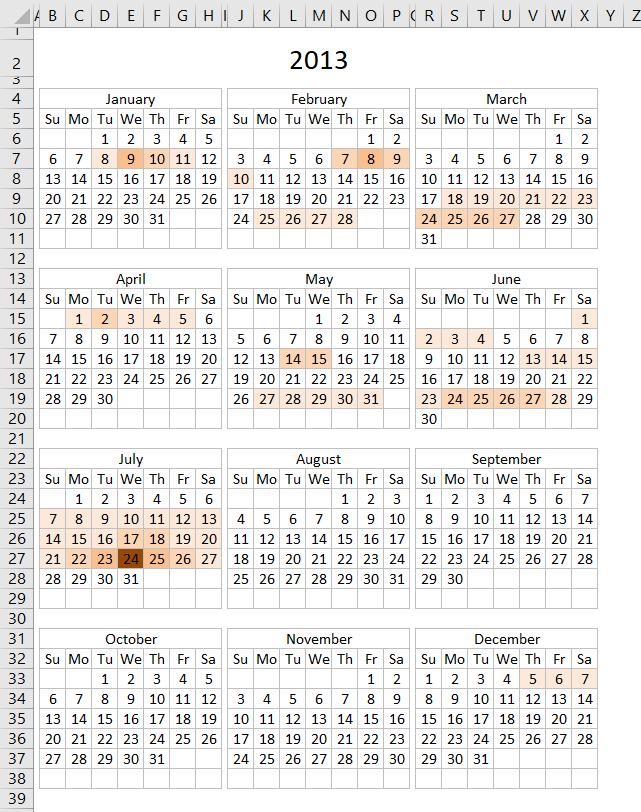 The calendar shown in the image above highlights events based on frequency. It is made only with a few conditional […]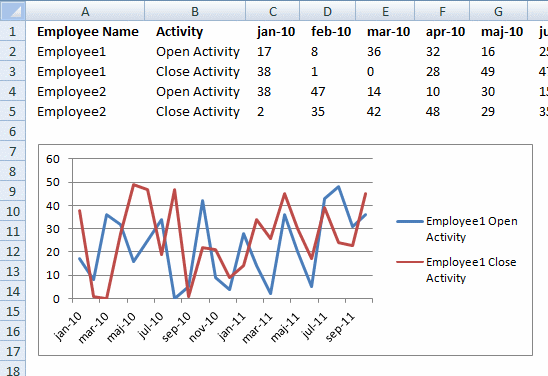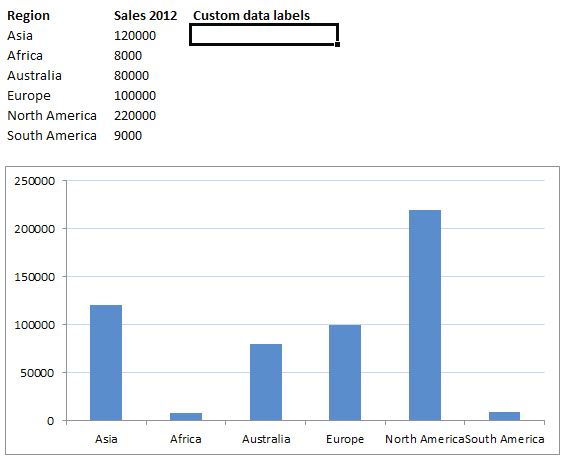 You can easily change data labels in a chart. Select a single data label and enter a reference to a […]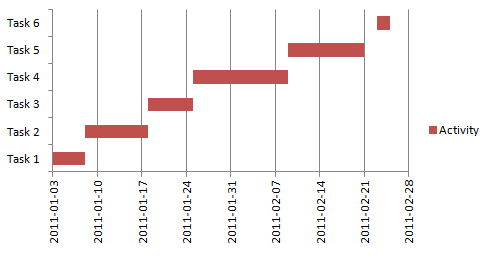 Today I am going to show you how to create a dynamic Gantt chart in excel 2007. A Gantt chart helps […]