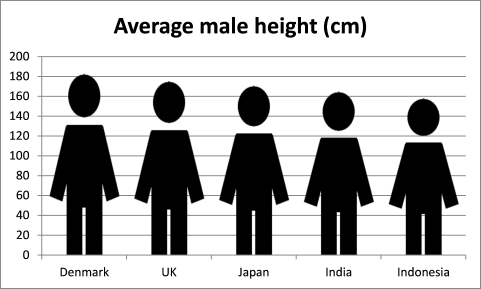 I found an interesting chart on CNN's website: Rise of the supersize rugby player It shows the average height of athletes for the past 40 years. Check it out.
It made me think how can I do this in Excel? First I drew this nice man, see the image below. I am going to use this picture in my chart. It is not as nice as the other chart but it will do for this demonstration.

I searched for average heights around the world and found some statistics:
Wikipedia
. I chose a few countries and built a small data set, I will use this data in my example chart.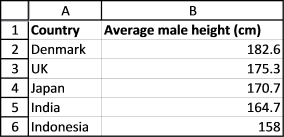 1. Create a column chart

Select the data, see image above.
Go to tab "Insert" on the ribbon.
Select a new clustered column chart.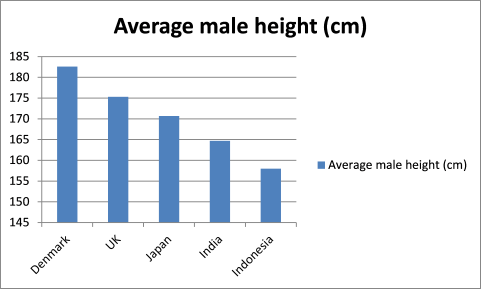 2. Delete the chart legend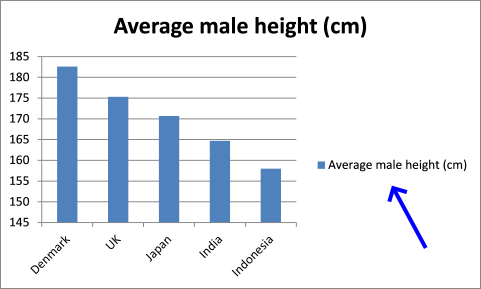 Click the chart legend to select it.
Press Delete on your keyboard to remove it from the chart.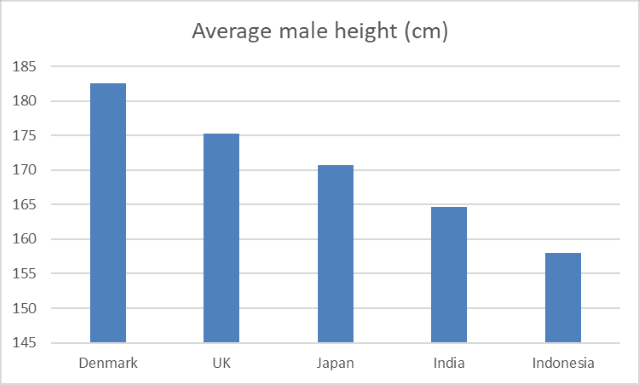 3. Change chart gap width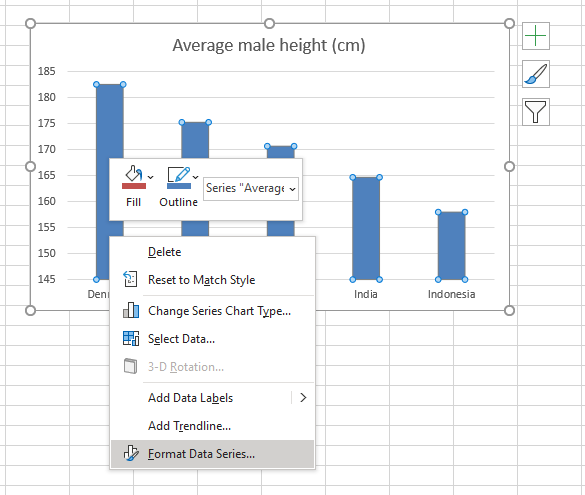 Right-click on the data series.
Click "Format Data Series...". You will now see a dialog box or a settings pane depending on what Excel version you are using.
Click Series Options.
Change gap width to 20%.

Close the dialog box.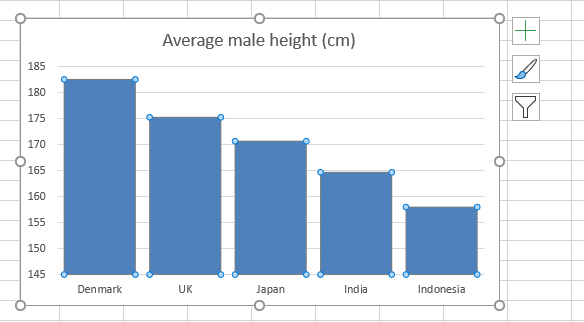 4. Insert a picture to chart column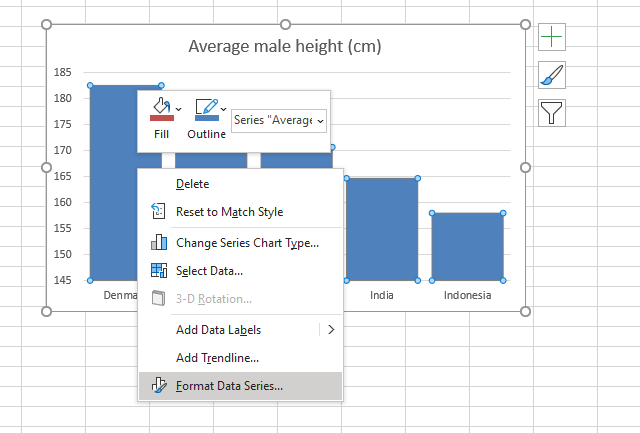 Click "Fill and Line"
Click "Picture or texture fill".
Click the "Insert.." button.

A dialog box appears. Select a picture file you want to use.
Click Insert.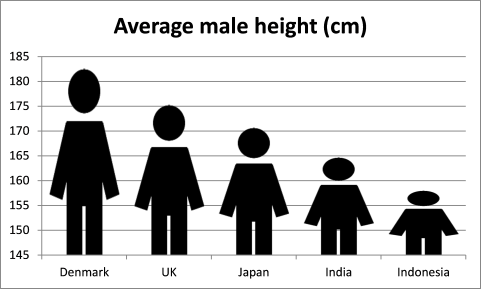 5. Change min y-axis value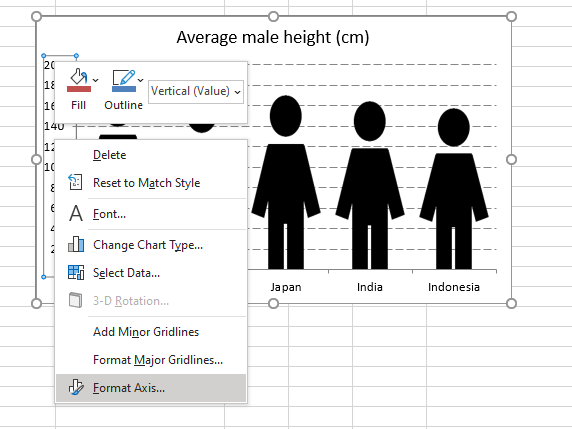 Right-click on chart y-axis, see image above. A popup menu shows up.
Click "Format axis..."
Click "Axis Options".

Change the minimum value to 0 (zero).
Click OK.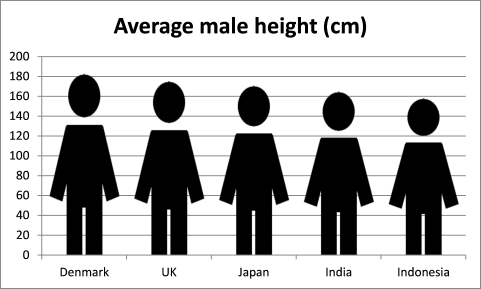 Download Excel file

Pictures-in-a-column-chart.xlsx
Read more
Build a comparison chart  | Add pictures to a chart axis | An animated bar chart | Highlight a bar in a chart | Heat map using pictures | Use a map in an excel chart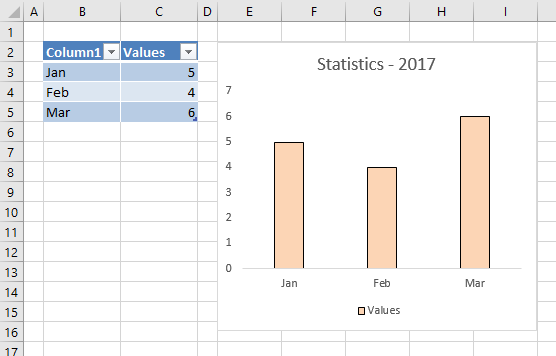 Question: How do I create a chart that dynamically adds the values, as i type them on the worksheet? Answer: […]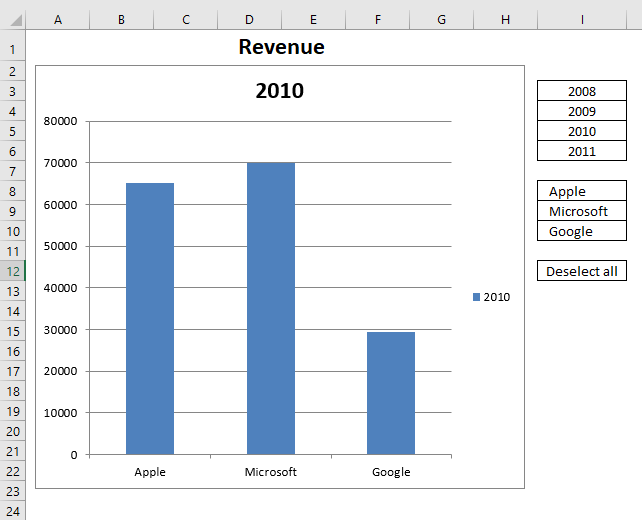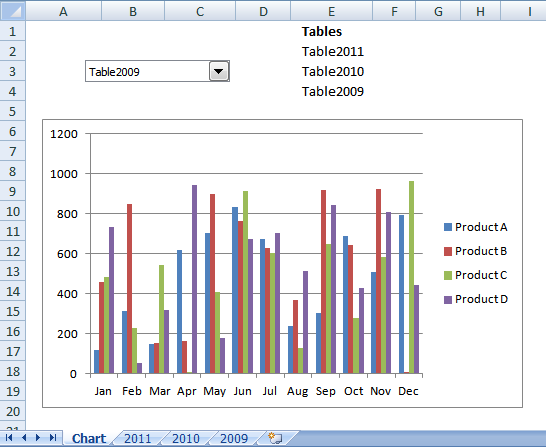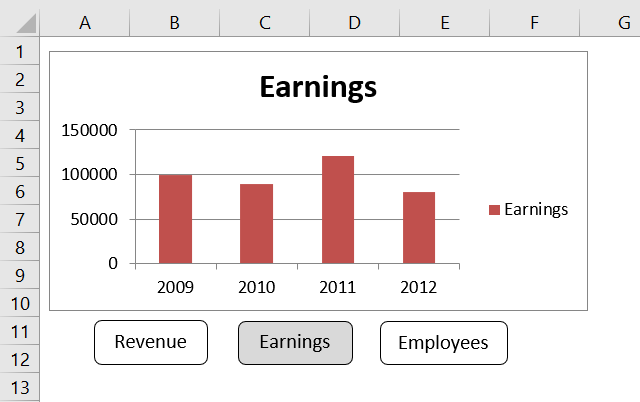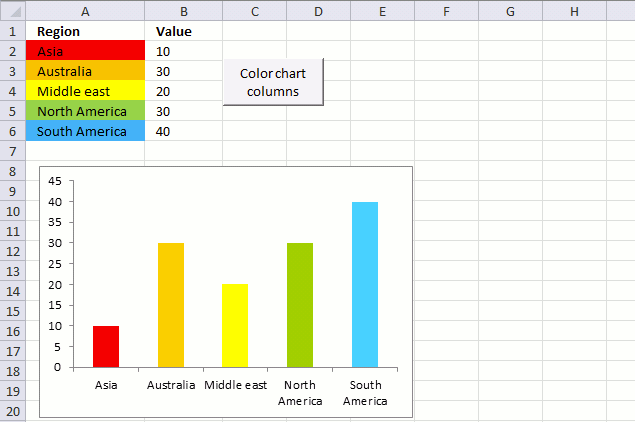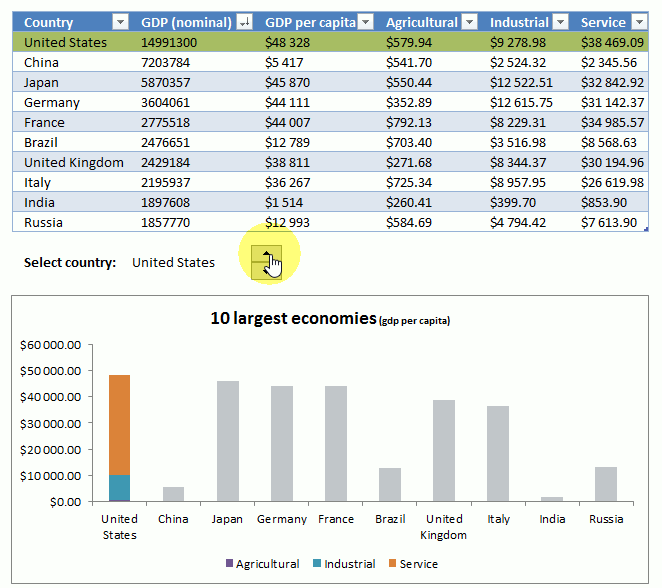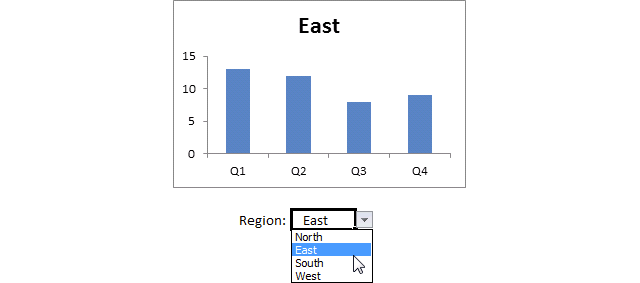 This article demonstrates how to create a chart that animates the columns when filtering chart data. The columns change incrementally […]