To change the looks of a data series simply double-click with left mouse button on the data series. If you want to only select a data point in the data series simply click again on the data point.
You know if you have the data series or a single data point selected based on the "selection markers". The top image shows selection markers around all data points for the yellow data series, the image below shows a single data point selected.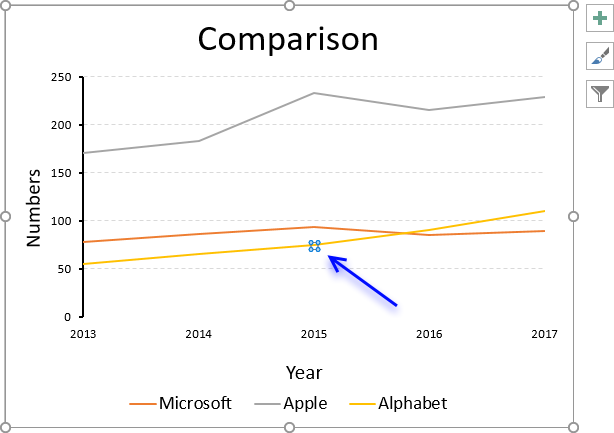 You can also right-click on the chart element and then click on "Format Data Series...", see the top image. This opens the "Format Data Series" settings pane usually on the right side of the Excel window, see image below.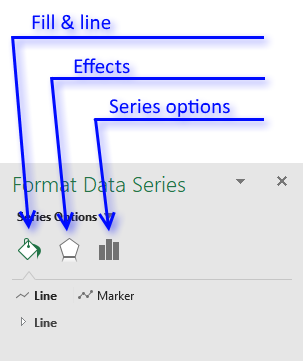 There are three tabs, Fill & Line, Effects and Series options.

The "Fill & Line" tab lets you change the looks of the line and markers.
You can change the thickness, color, line type, transparency etc.
The image above demonstrates a line chart containing two data series and two y-axes, one for each data series. I […]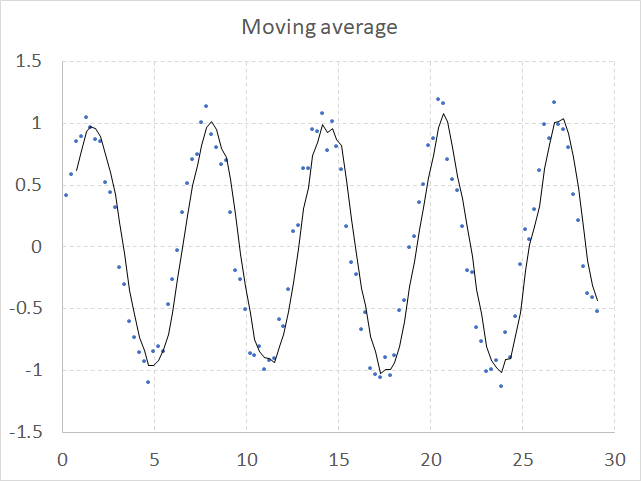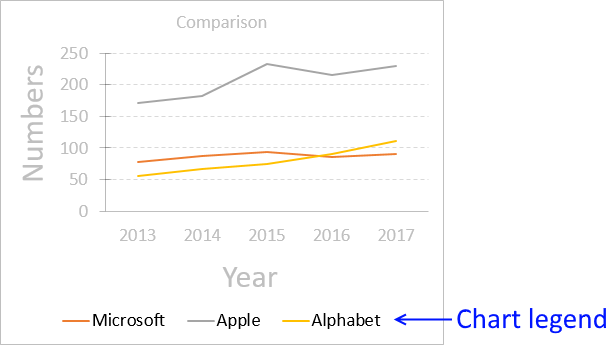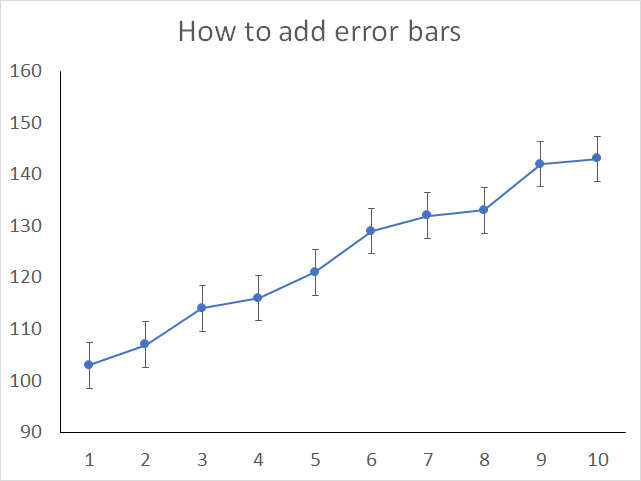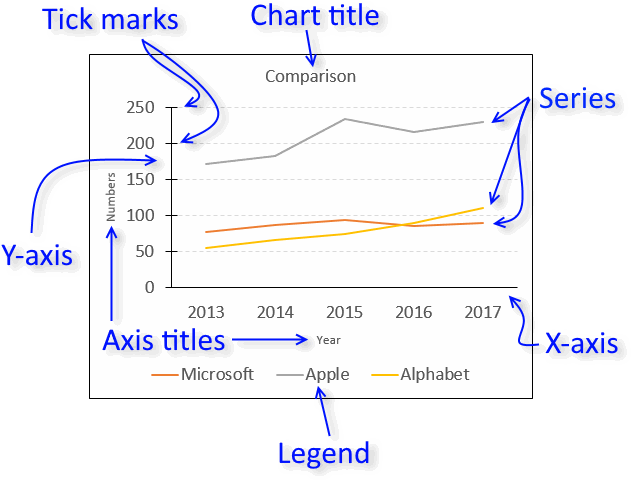 What's on this page Chart area Chart title Legend Axis title Axis lines/values Tick marks Plot area Chart series […]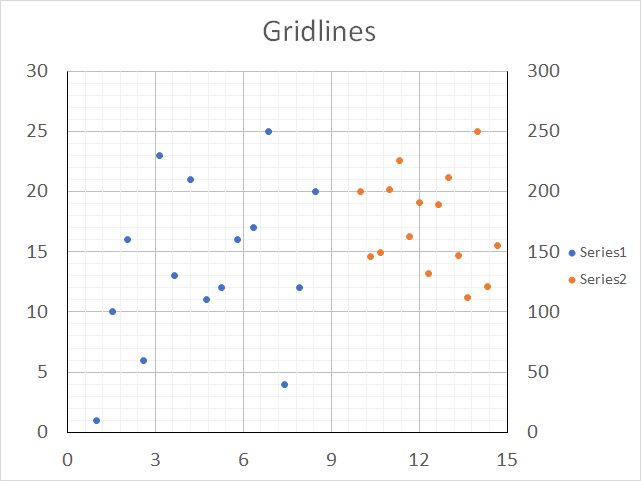 Chart gridlines are great for making the chart data more readable and detailed, Excel allows you to add major and […]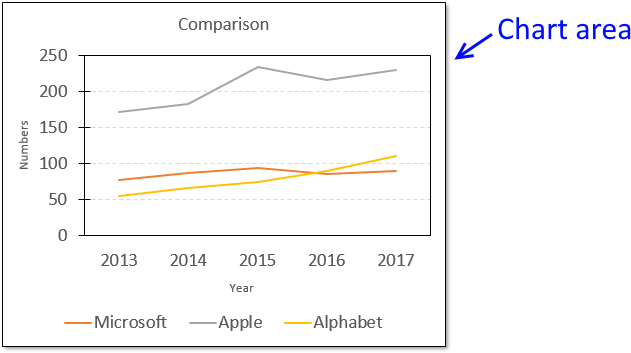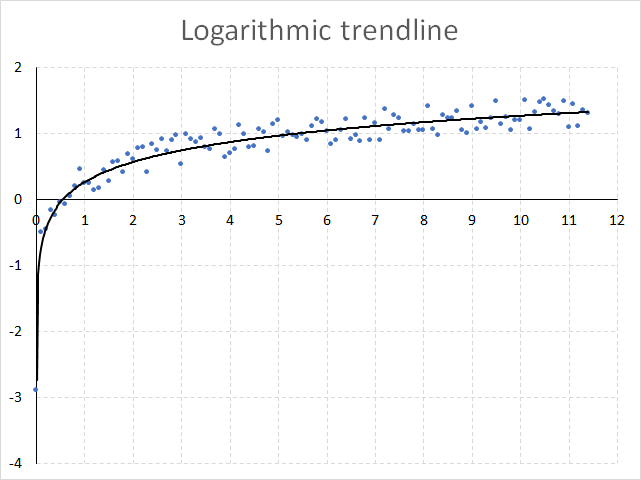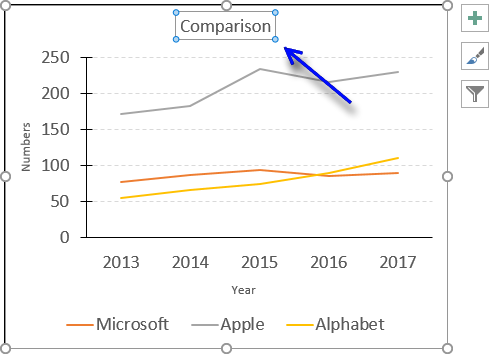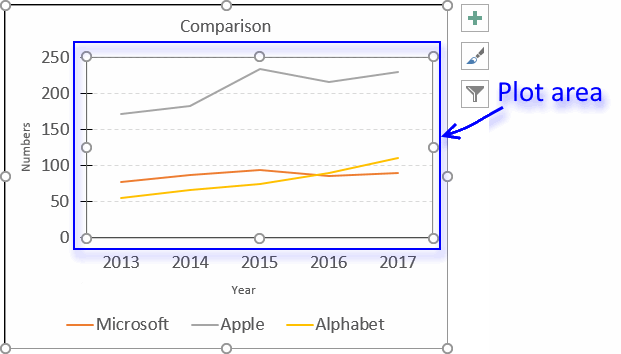 How to customize the plot area
The plot area refers to the location of the chart that displays the actual data represented by lines, bars, columns, […]