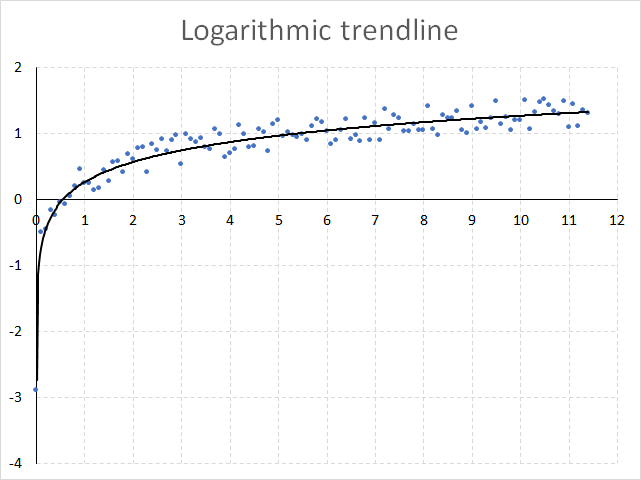 Excel lets you easily add a best-fit curved logarithmic trendline calculated based on the method of least squares.
How to build
Select the chart.
Click the "plus" sign next to the chart.
Click arrow next to "Trendline".

Click "More Options..." to open the task pane.

Click radio button "Logarithmic".
How to display the logarithmic equation on the chart
Doubleclick on the trendline to open the settings pane.
Click the checkbox "Display Equation on chart".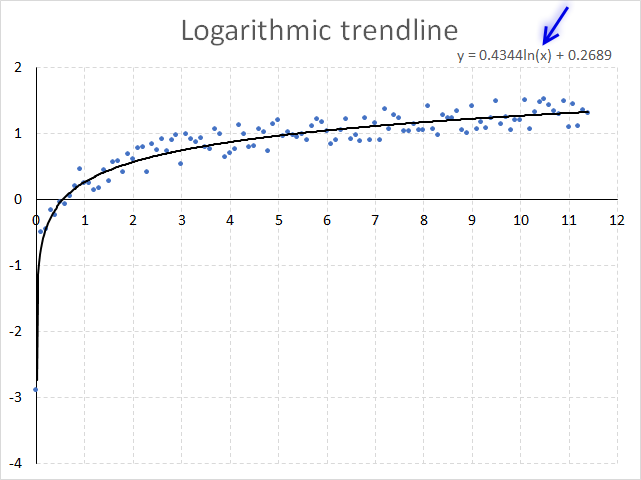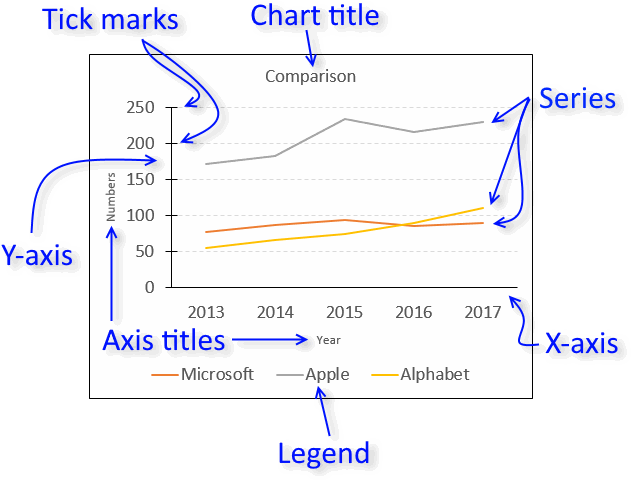 What's on this page Chart area Chart title Legend Axis title Axis lines/values Tick marks Plot area Chart series […]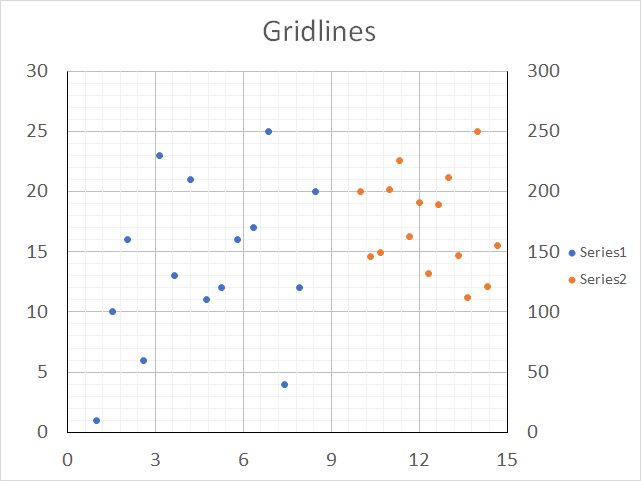 Chart gridlines are great for making the chart data more readable and detailed, Excel allows you to add major and […]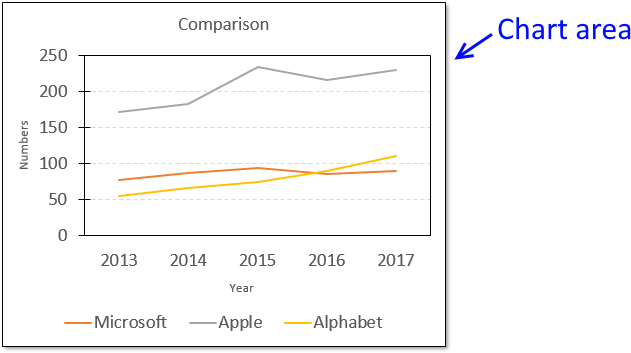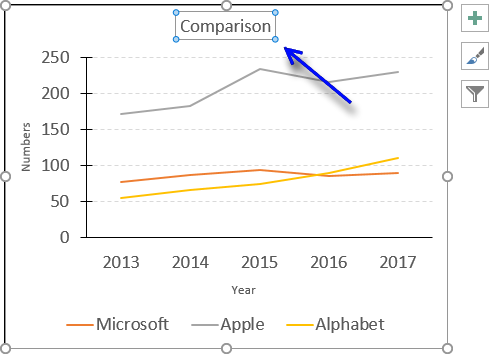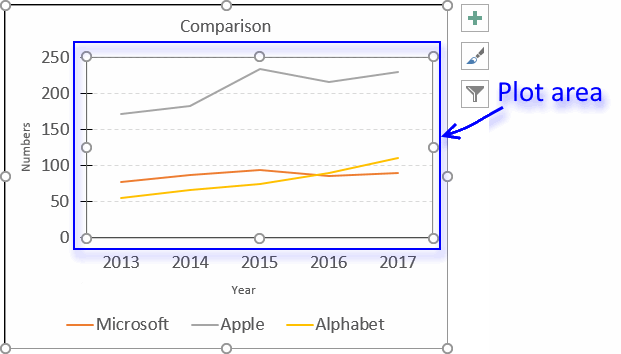 How to customize the plot area
The plot area refers to the location of the chart that displays the actual data represented by lines, bars, columns, […]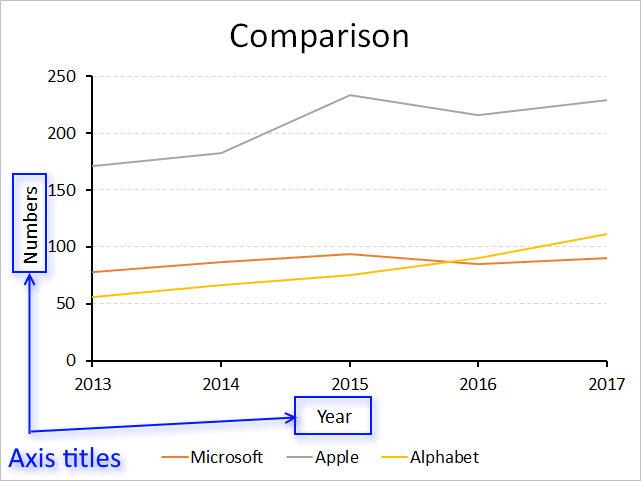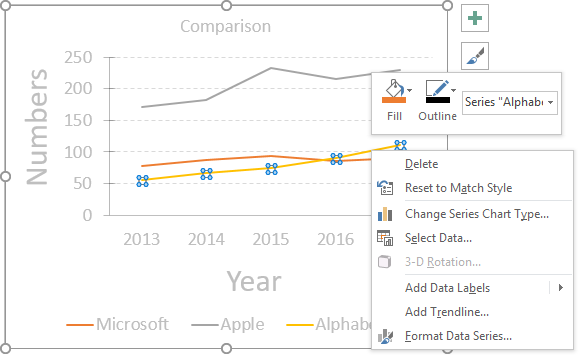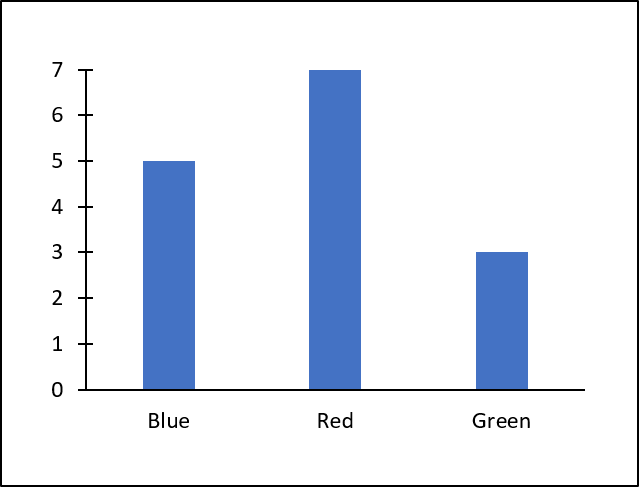 Most Excel charts consist of an x-axis and a y-axis, Excel allows you to easily change the looks of […]