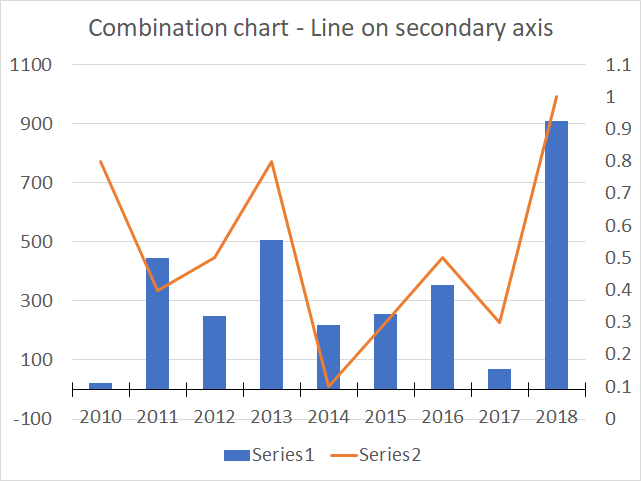 The combination chart category lets you build a chart that has columns on the primary axis and the line on a secondary axis which is great if the ranges are vastly different.
How to build
Select cell range.
Go to tab "Insert" on the ribbon.
Click "Insert Combo Chart" button.
Click "Clustered Column - Line on secondary axis" button.

The chart appears.

The x-axis values are missing, right click on chart.
Click on "Select Data..." to open the "Select Data Source" dialog box.
Click "Edit" button.

Select x-axis values and then press Enter.

Click OK button.
Click OK button.