The bubble chart allows you to plot data just like the scatter chart but also the size of the bubbles.
How to build
Go to tab"Insert" on the ribbon.
Click "Insert scatter or bubble chart" button.
Build a chart with 2 or more data series
Right click on bubble chart.
Click OK button.
Click OK button.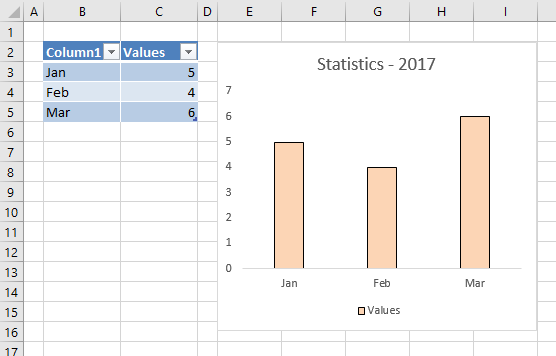 Question: How do I create a chart that dynamically adds the values, as i type them on the worksheet? Answer: […]
The calendar shown in the image above highlights events based on frequency. It is made only with a few conditional […]