Overview
This post descibes how to use a basic invoice template I created. The invoice template let´s you use dropdown lists to quickly select products on a price list. You can easily add/remove data on "price list" sheet.
Features
Formula calculates totals
Find products easily with dependent drop down lists
Drop down lists contain unique categories, no duplicates
Ranges expand when new data is added to the price list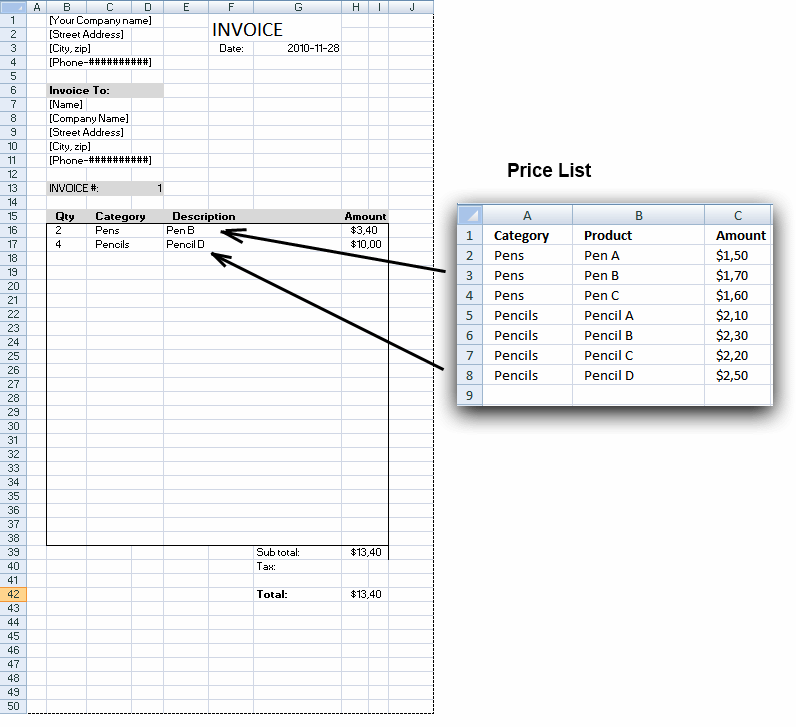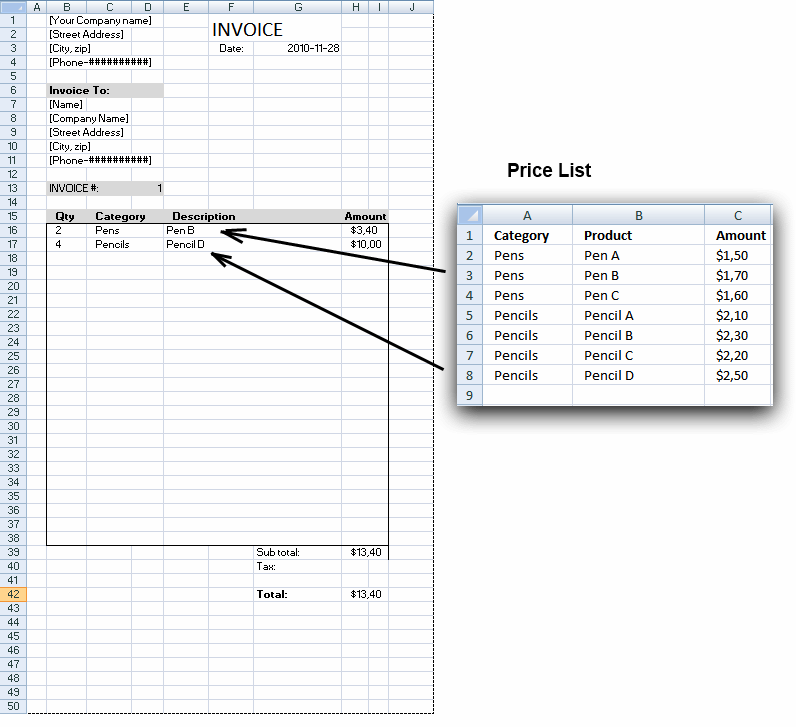 How to use invoice template
Specify quantity
Select a category
Select a product and the formula calculates the total price.
How to copy dependent drop down list
Select a cell containing drop down list
Copy cell
Right click on new cell
Click "Paste Special..."
Click "Validation"
Click OK!
Download excel sample file for this tutorial.
Invoice template.xls

(Excel 97-2003 Workbook *.xls)
Recommended blog articles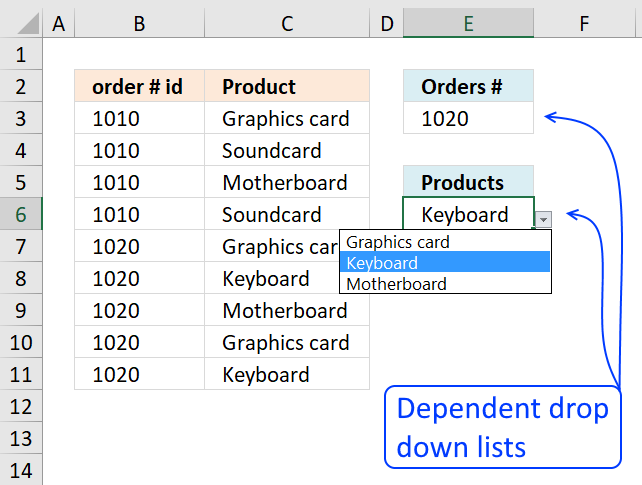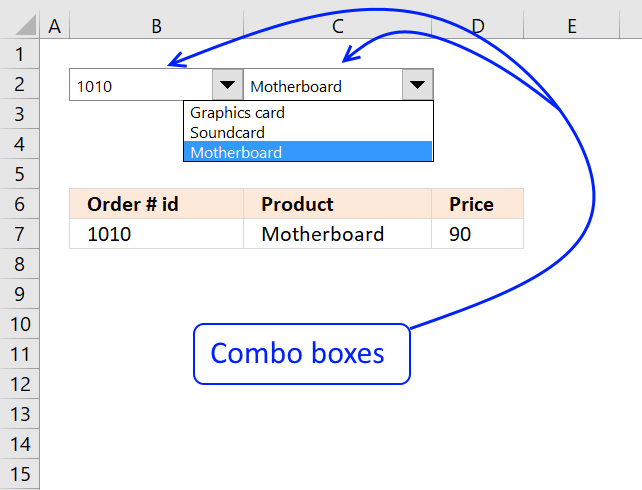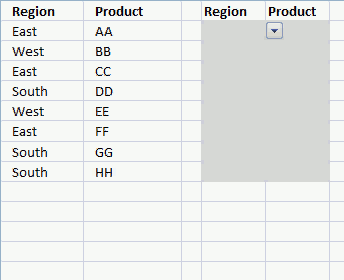 This post describes how to copy values between sheets. I am using the invoice template sheet. This macro copies rows […]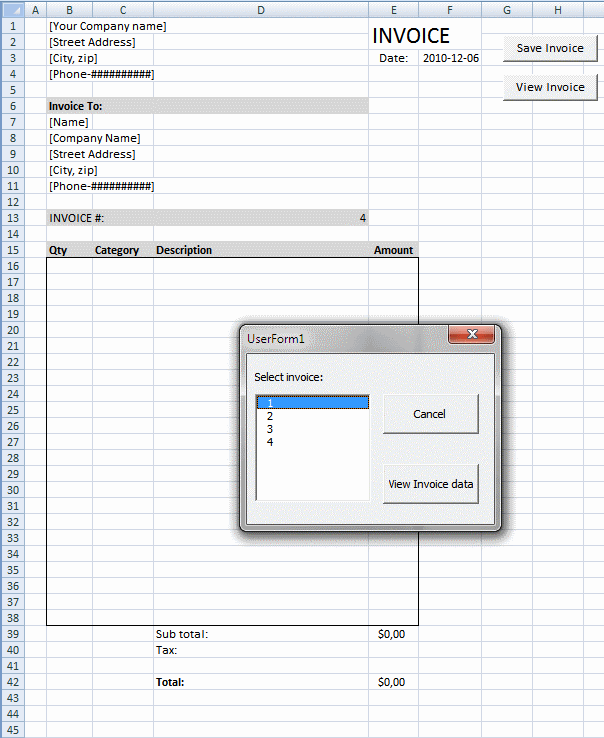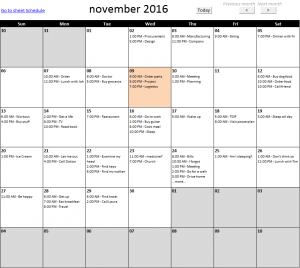 Tesh asks: How easy is it to modify this for recurring tasks (weekdays, weekly, monthly, quarterly and yearly) and maybe […]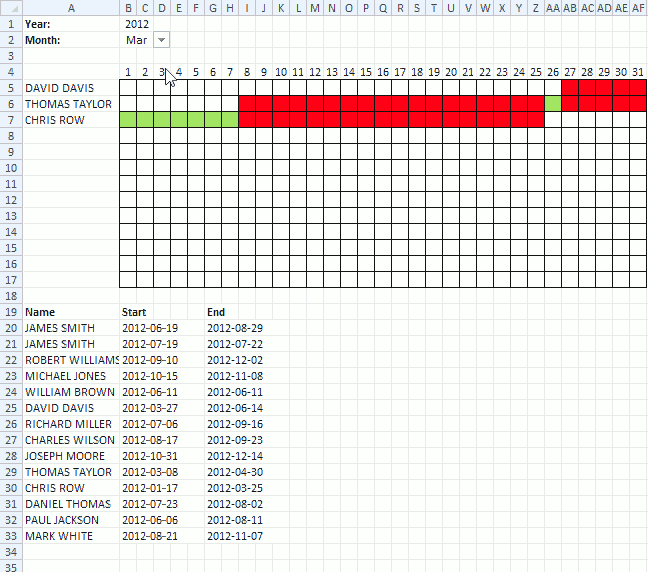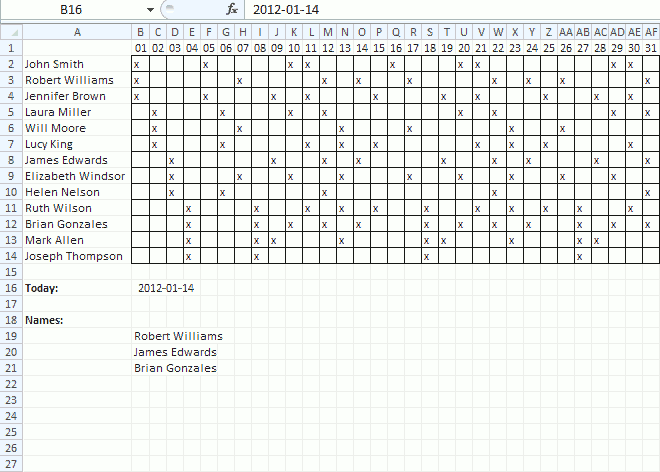 Geoff asks: Hi Oscar, I have a cross reference table we use for shift scheduling. The x-axis is comprised of […]