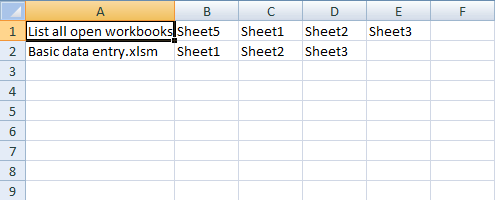 In this post, I am going to demonstrate how to automatically create a new sheet in the current workbook and list all open workbooks and their sheets using a VBA macro.
The image above shows the new worksheet, it contains the names of the workbooks and corresponding worksheets I have currently open.
Macro code

'Name macro
Sub ListWorkbooks()

'Declare variables and data types
Dim wb As Workbook
Dim ws As Worksheet
Dim i As Single, j As Single

'Create a new worksheet and save to object ws
Set ws = Sheets.Add

'Go through open workbooks
For j = 1 To Workbooks.Count

    'Save workbook name to cell A1 and downwards
    Range("A1").Cells(j, 1) = Workbooks(j).Name
    
    'Iterate through worksheets in given workbook
    For i = 1 To Workbooks(j).Sheets.Count
  
            'Save worksheet names to cell B1 and cells further right
            Range("A1").Cells(j, i + 1) = Workbooks(j).Sheets(i).Name

    'Continue with next worksheet
    Next i

'Continue with next workbook
Next j
End Sub

How to copy the macro to your workbook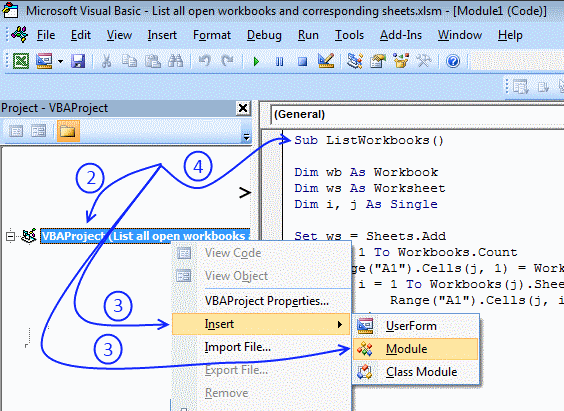 Press Alt+F11 to open the VB Editor.
Right click on your workbook in the Project Explorer.
Click "Insert" and then "Module".
Copy macro code.
Click in code module window to see the input prompt.
Paste code to code module.
Return to Excel.
How to run the macro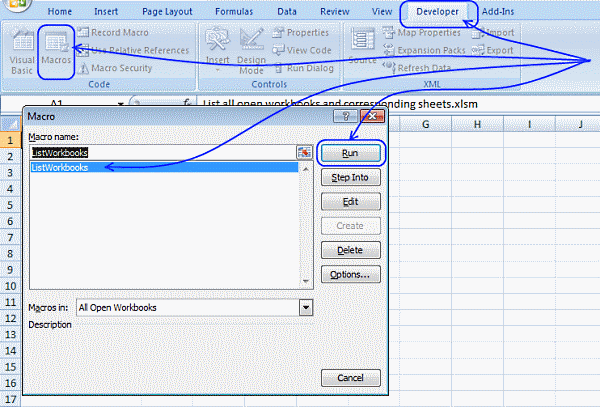 Go to "Developer" tab on the ribbon.
Click "Macros" button.
Select "ListWorkbooks" macro.
Click "Run" button.
Download Excel file

List-all-open-workbooks-and-corresponding-sheets.xlsm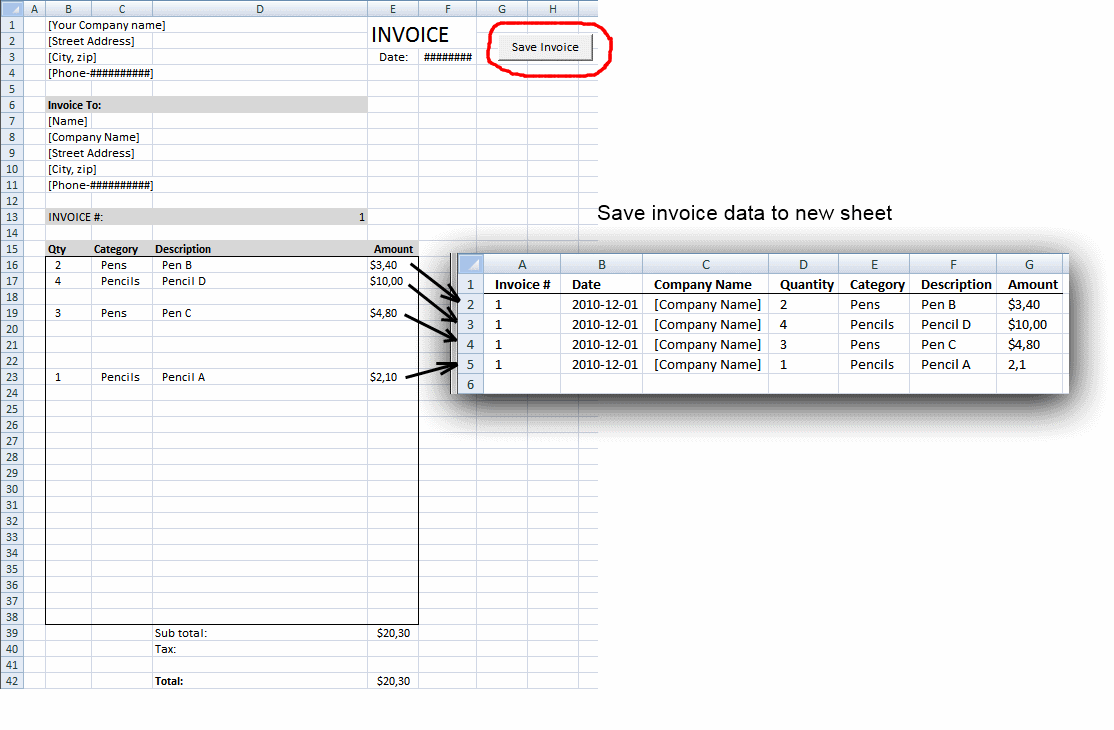 This article demonstrates a macro that copies values between sheets. I am using the invoice template workbook. This macro copies […]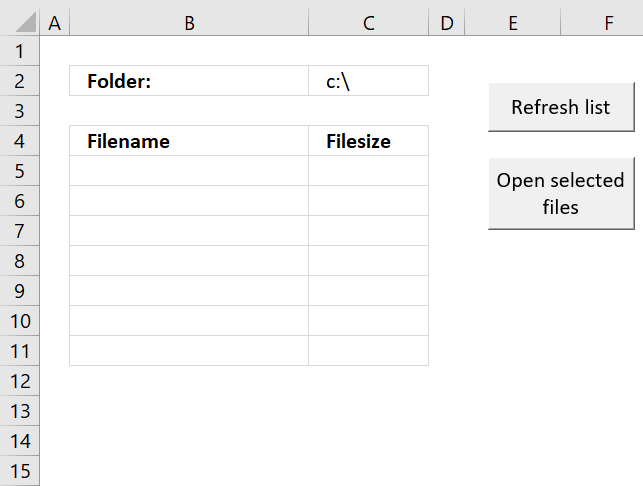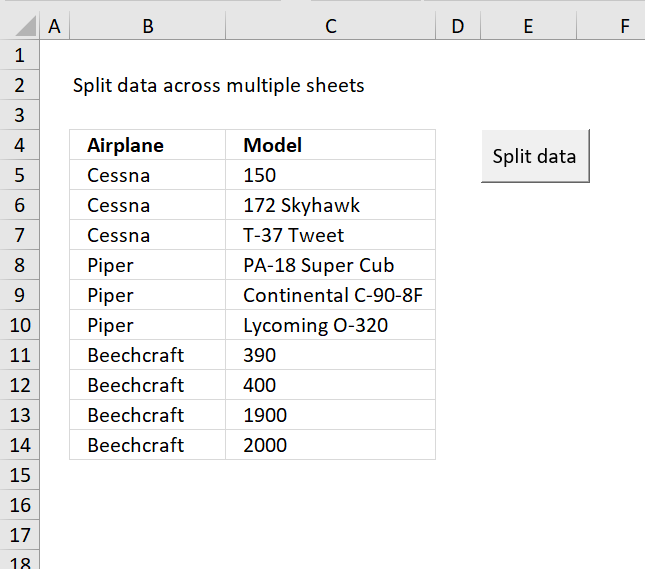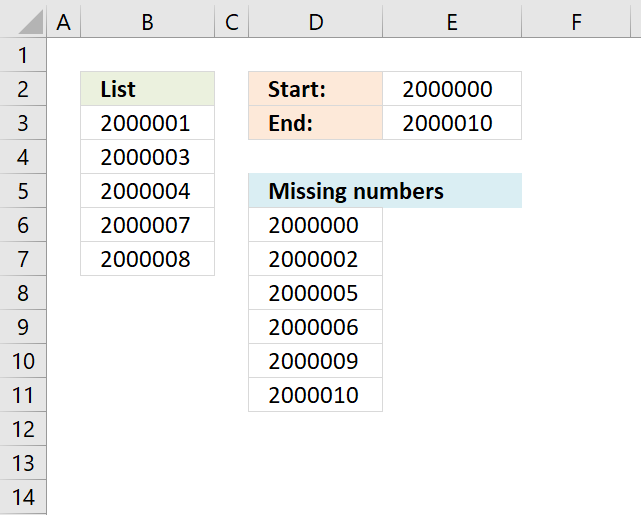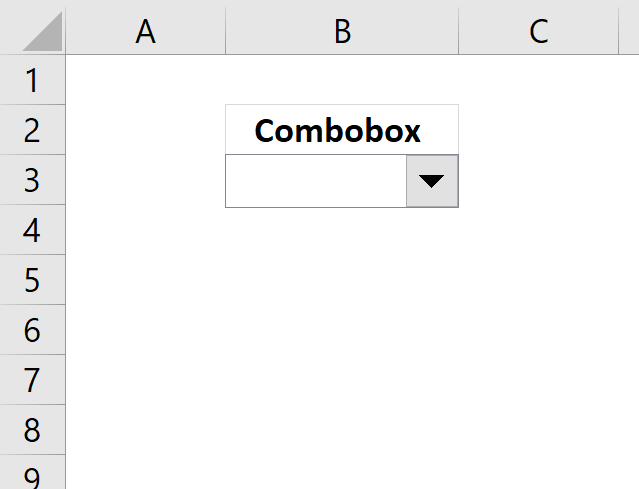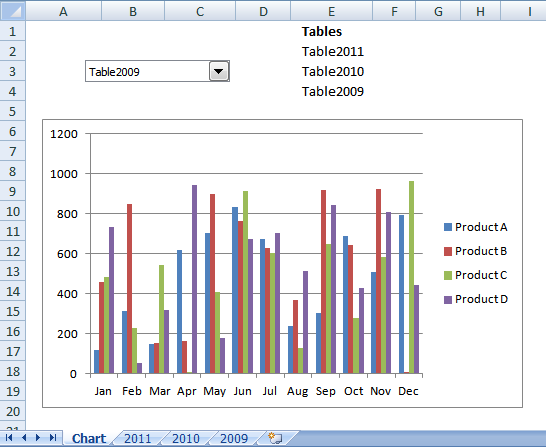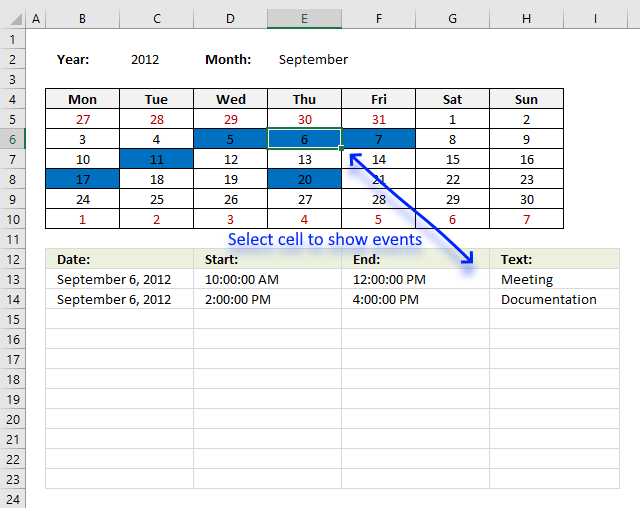 This workbook contains two worksheets, one worksheet shows a calendar and the other worksheet is used to store events. The […]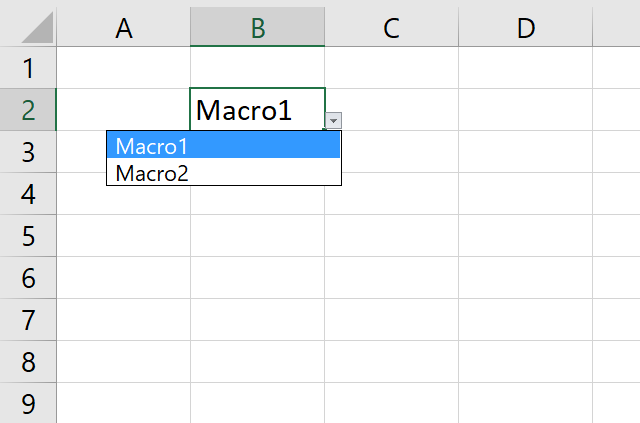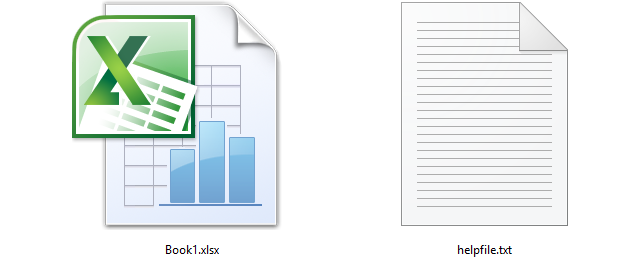 What's on this page Copy a file Copy and rename a file Rename a file List files in a folder […]